Shallow Enough To Pole. Big Enough To Roam.
Starts from MSRP $64,143 w/ VF115
The Redfisher 18 is very likely the most popular flats boat of all time. This versatile, mid-sized skiff has been the choice of top backcountry anglers and guides for decades for its speed, range and famous ride. The newly redesigned Redfisher 18 has all that and more with a new dedicated anchor locker, a new console for flush-mounted electronics up to 12" and a new, clever cushion setup.
A true backcountry 18, this iconic boat is now built using vacuum infusion (VARIS), for an even lighter, faster and stronger hull that is well balanced with either 115 or 150 horsepower. In addition, a new, optional backrest/step integrated into the poling tower makes those long early-light runs deep into the backcountry a safe and comfortable experience. The most popular and versatile backcountry boat is now better than ever.
Redfisher 18 Specifications

Colors
Custom Colors & 2-Tone Options Also Available
Take a Closer Look at the Redfisher 18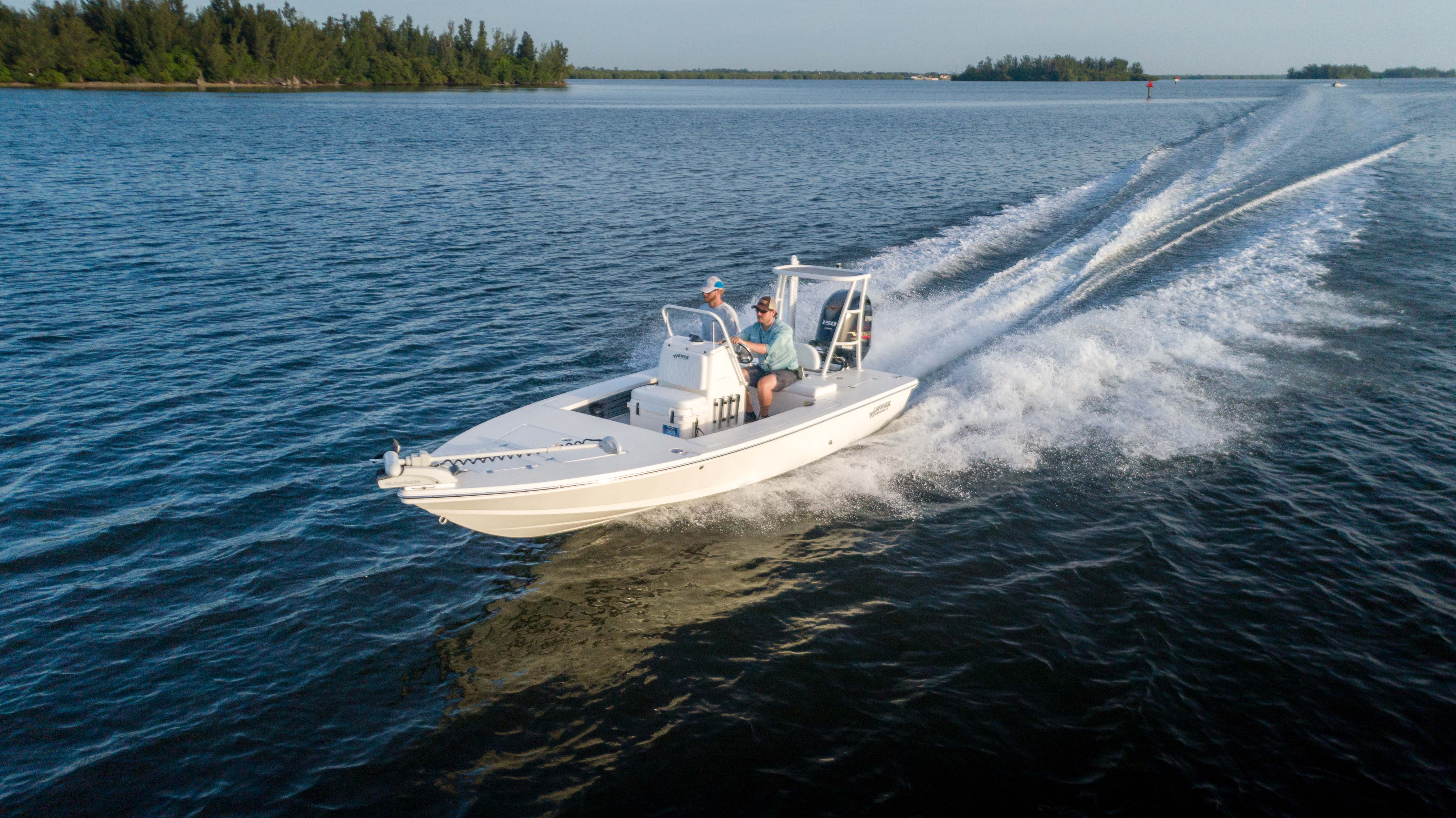 DJI_0004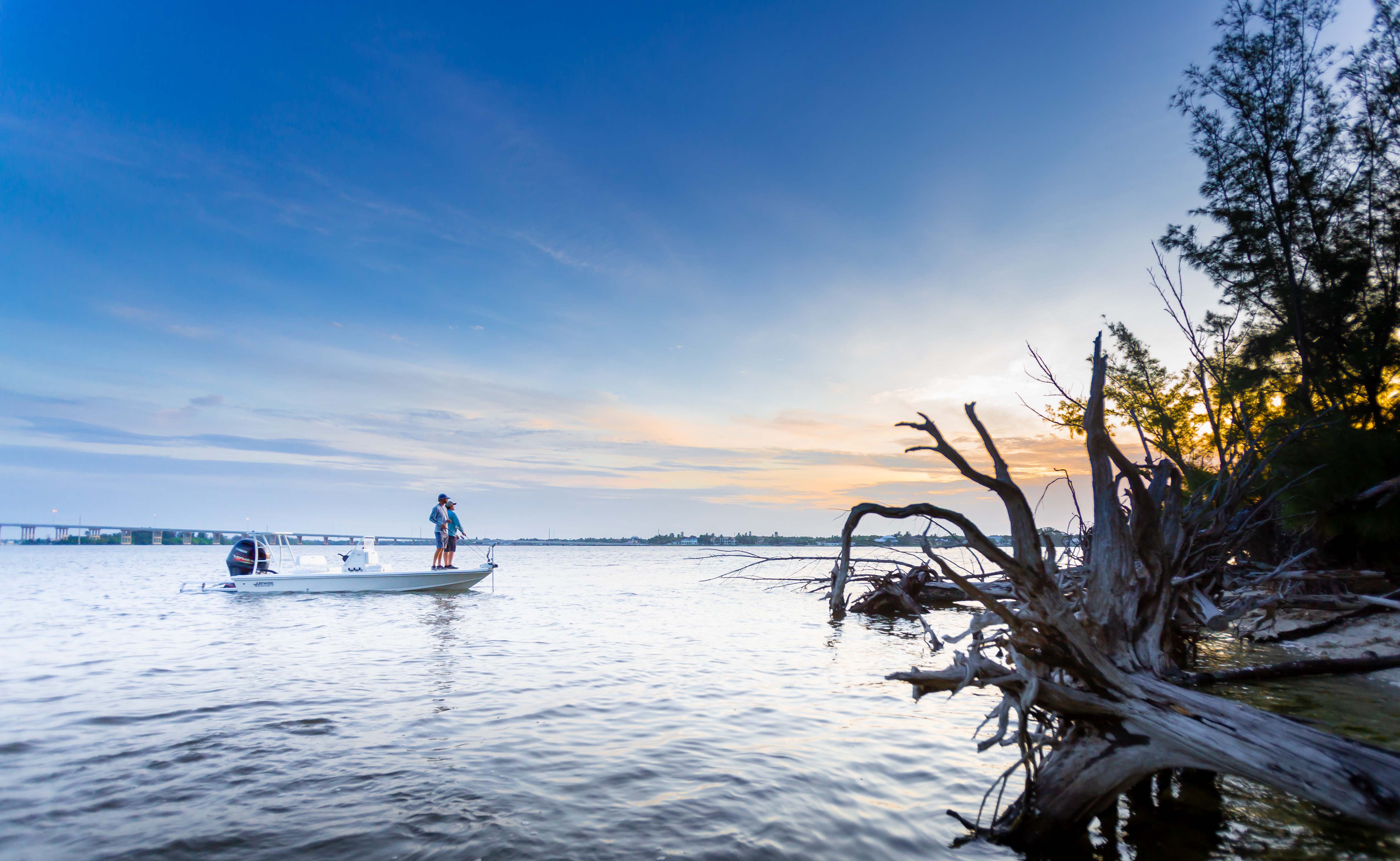 _63A4241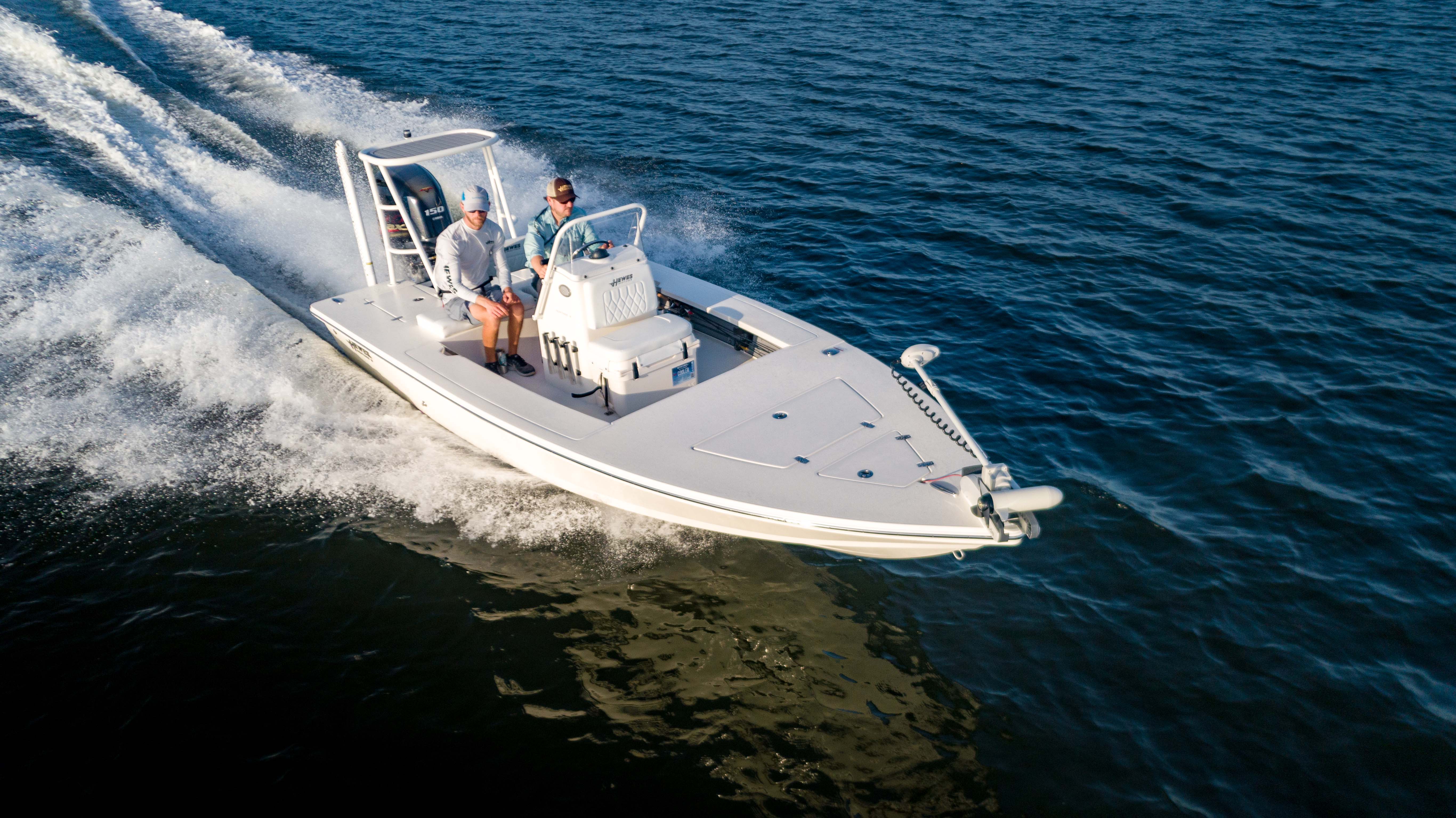 DJI_0034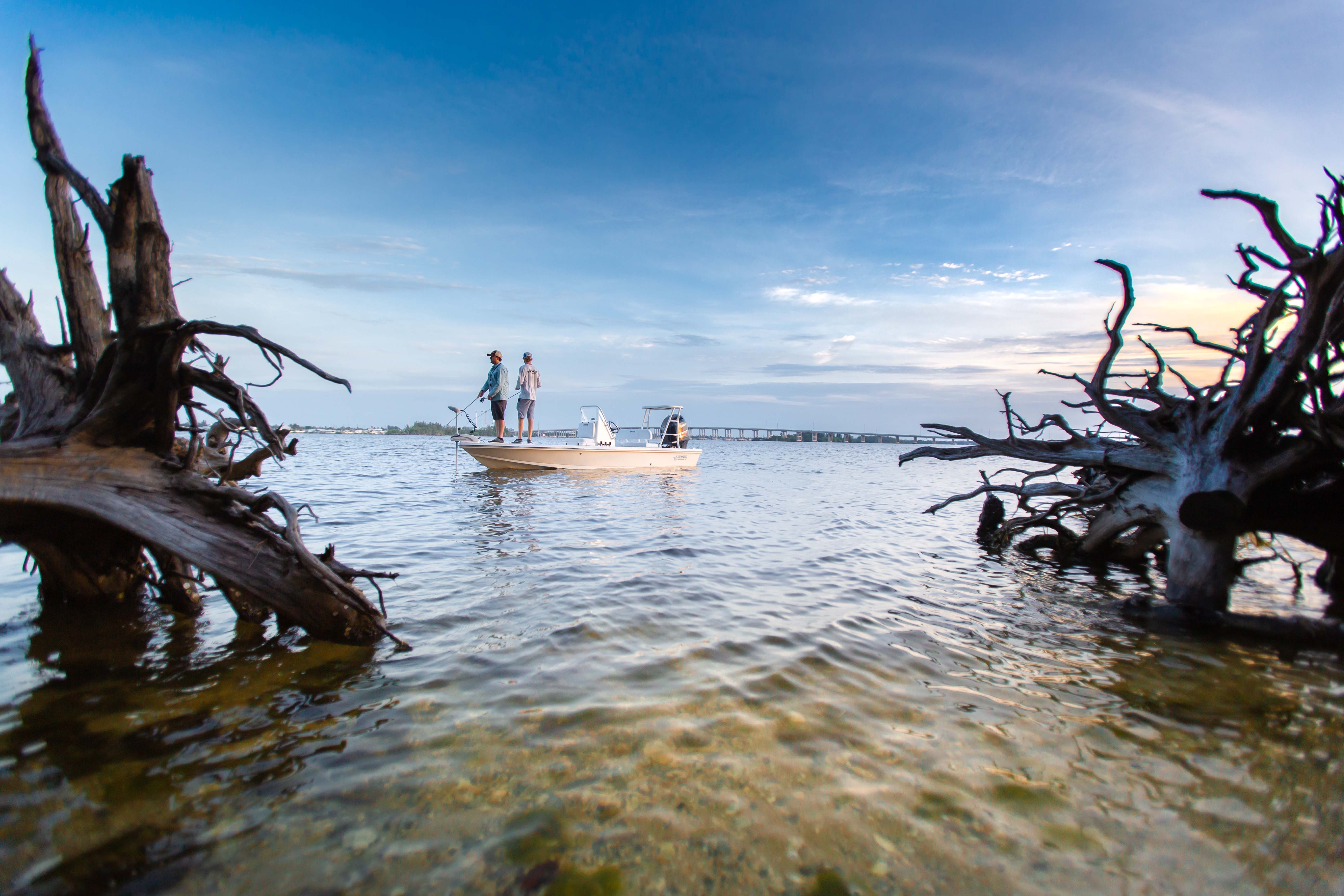 _63A4287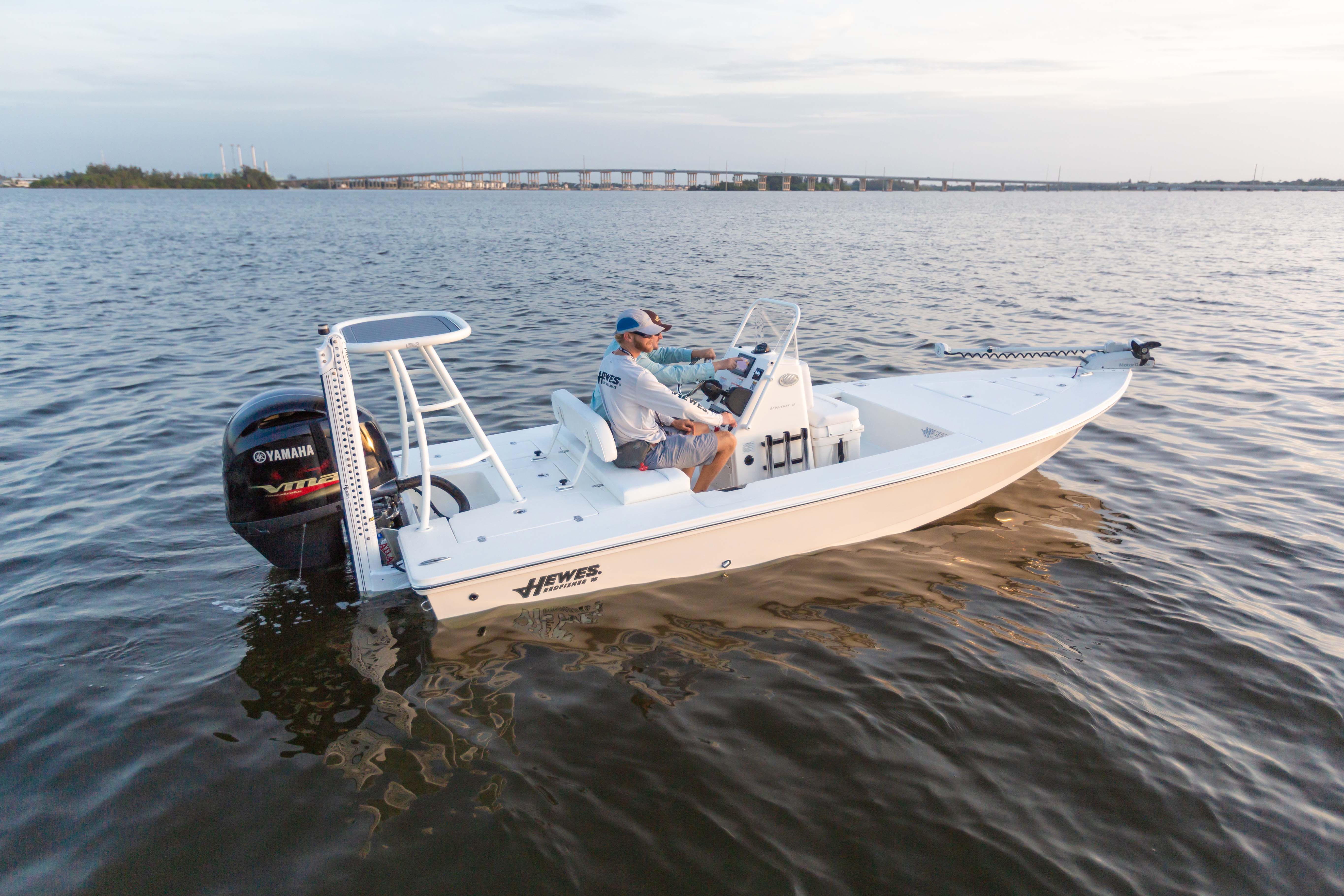 _63A4376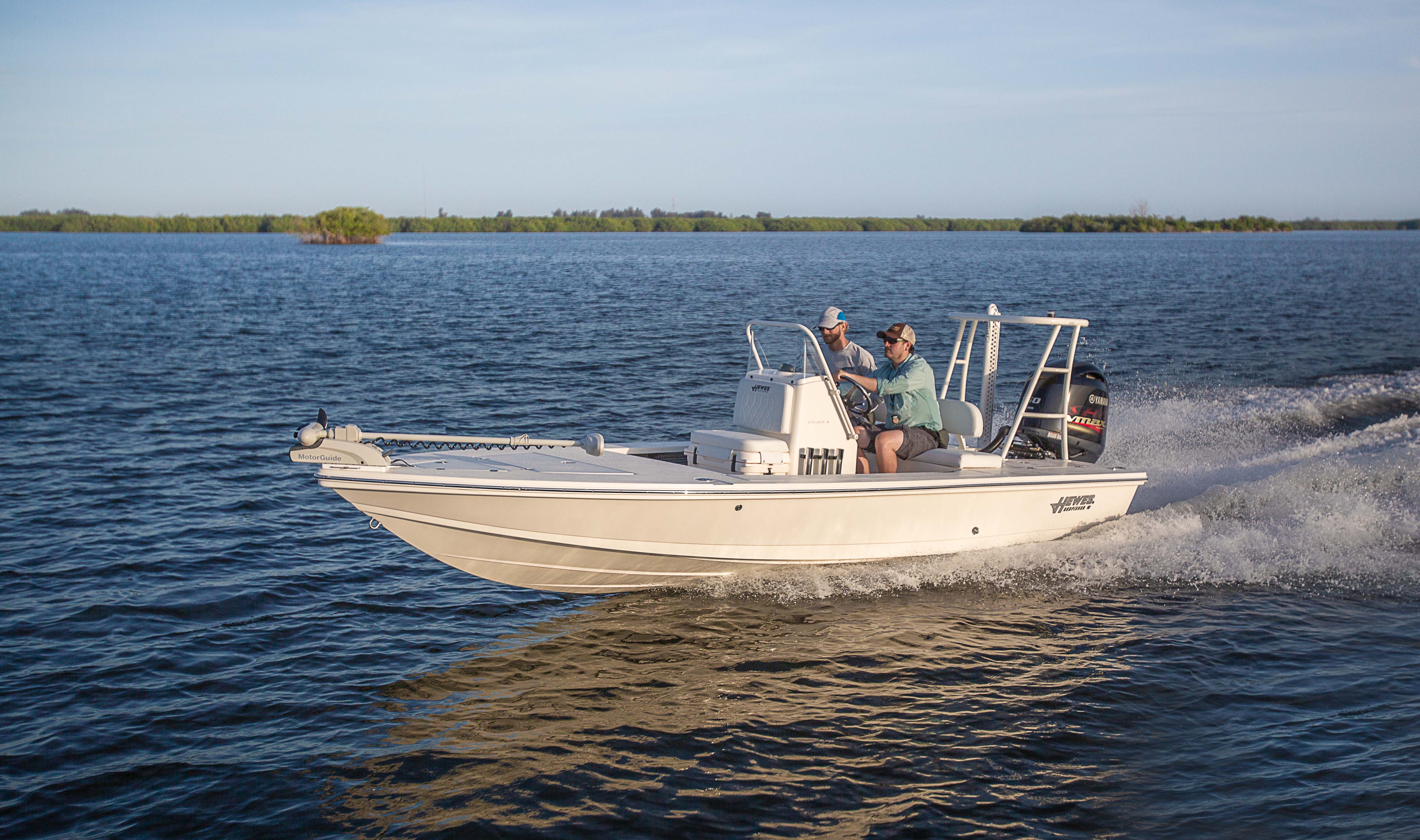 _63A4566-Edit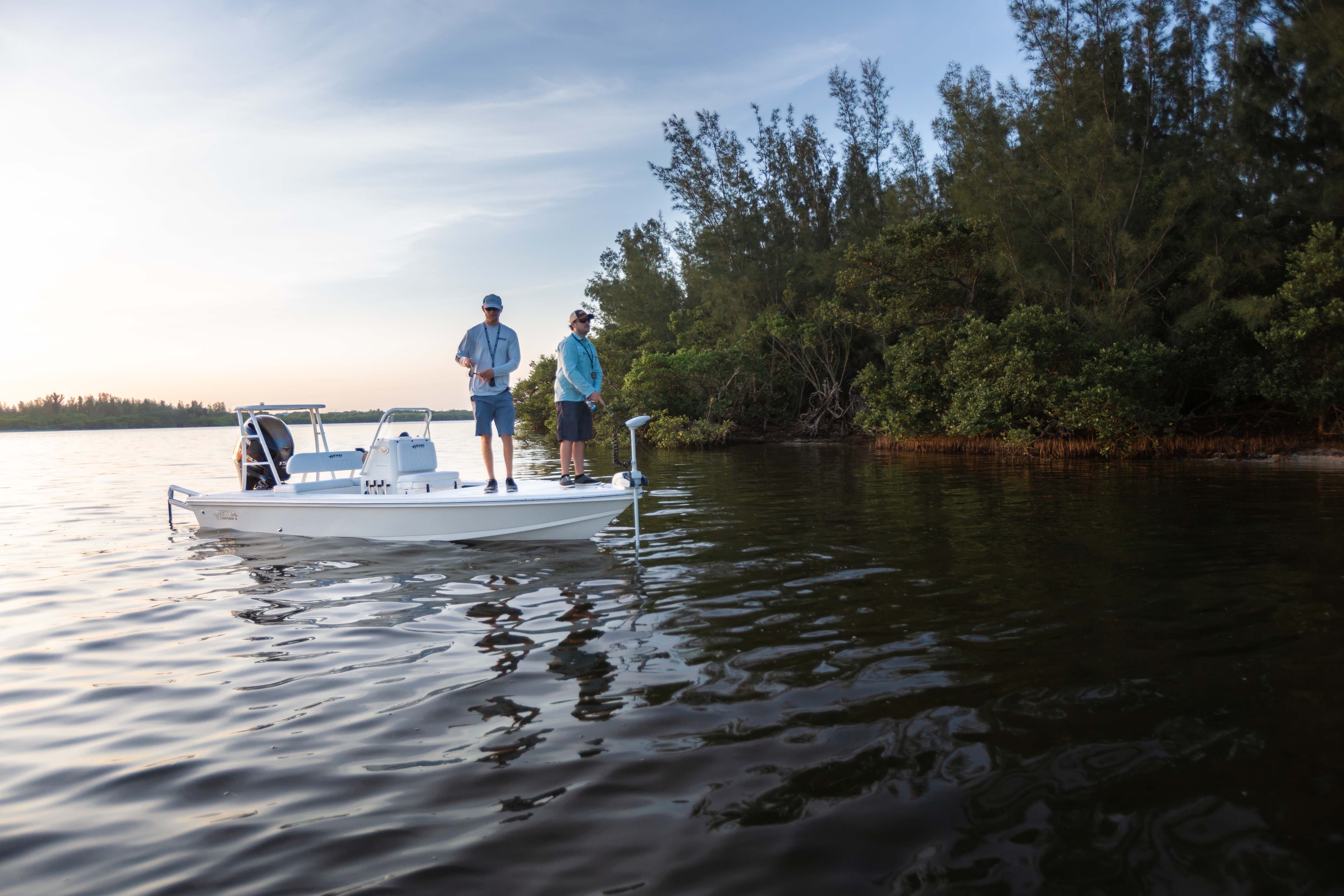 _63A4410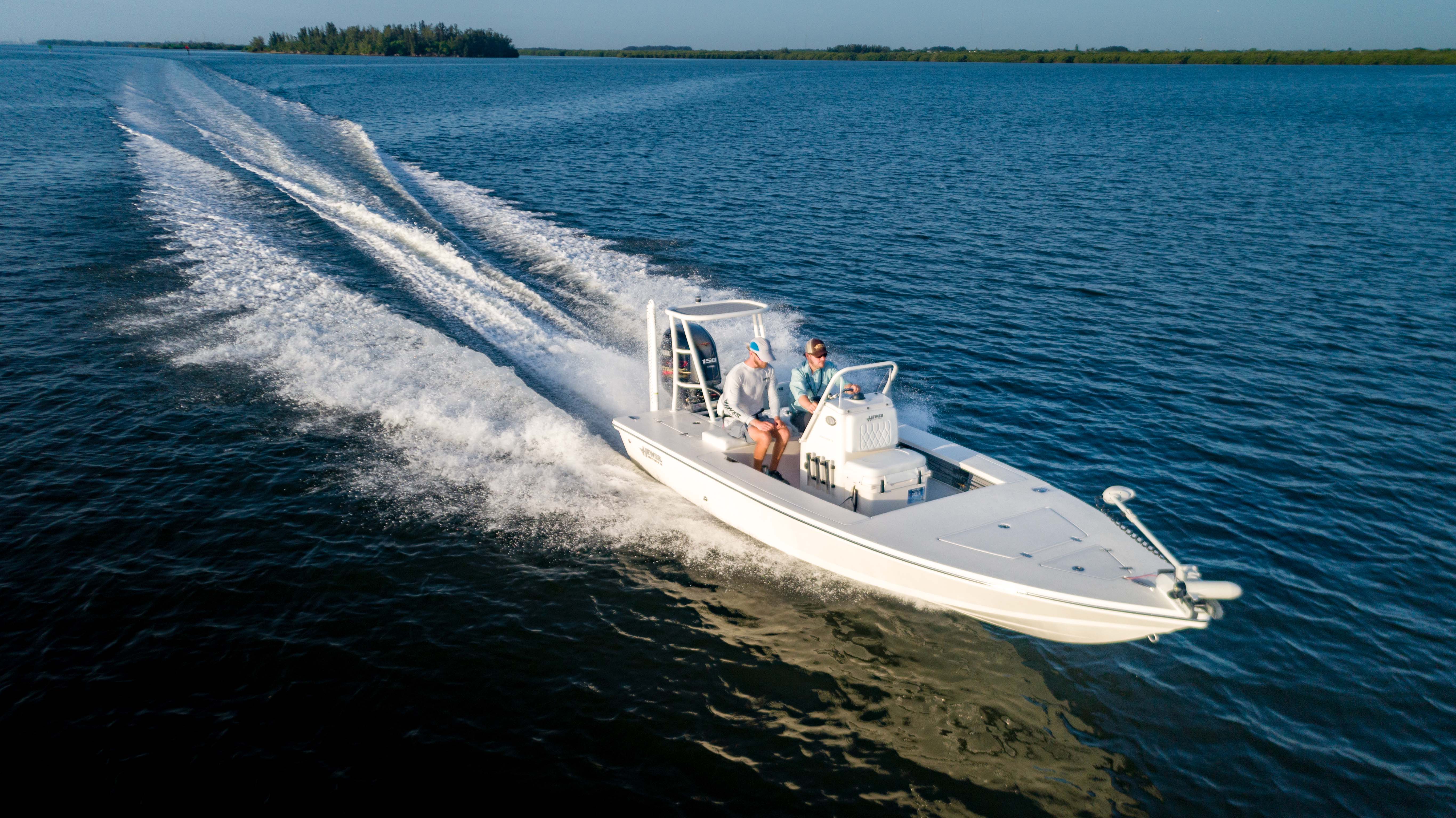 DJI_0028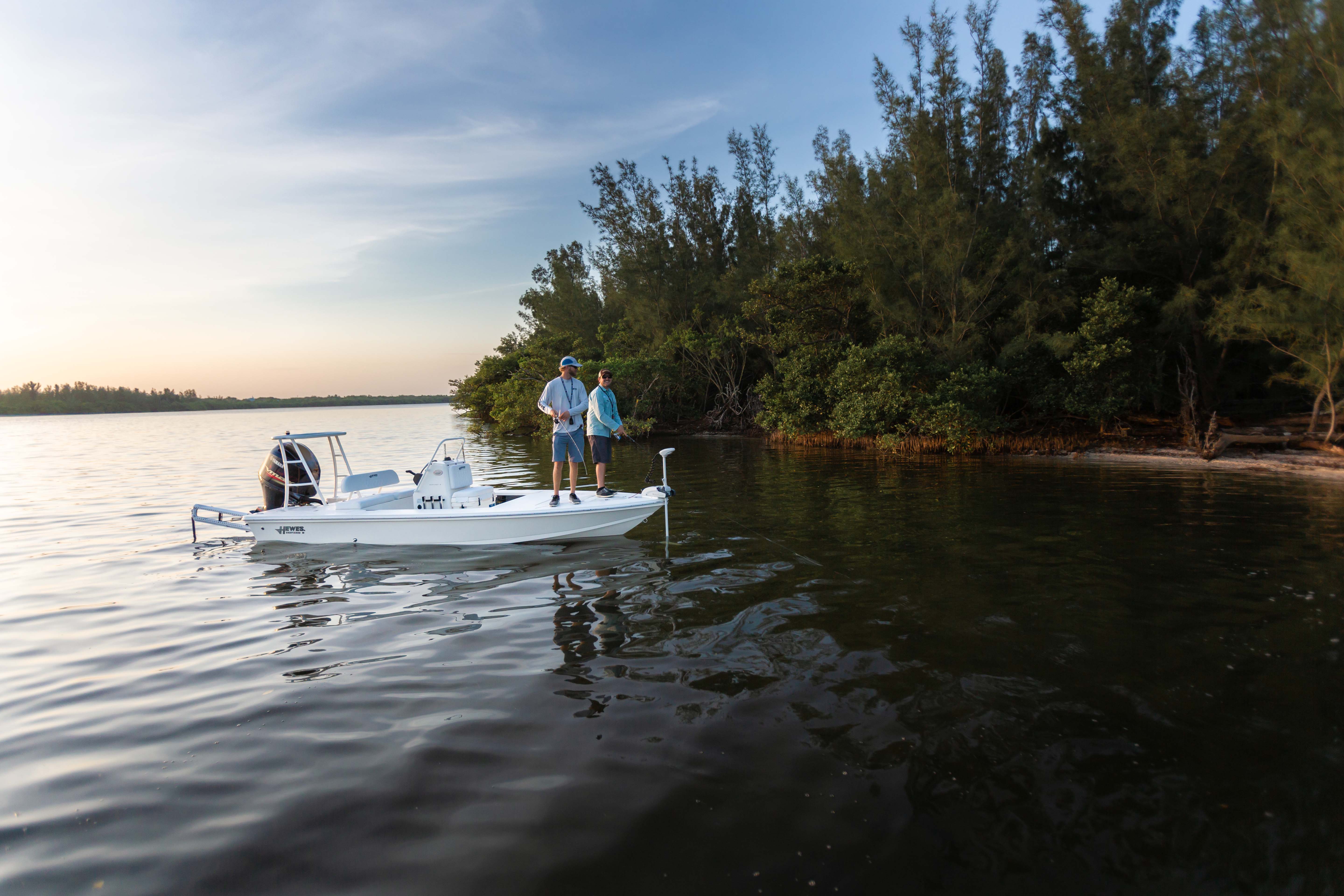 _63A4394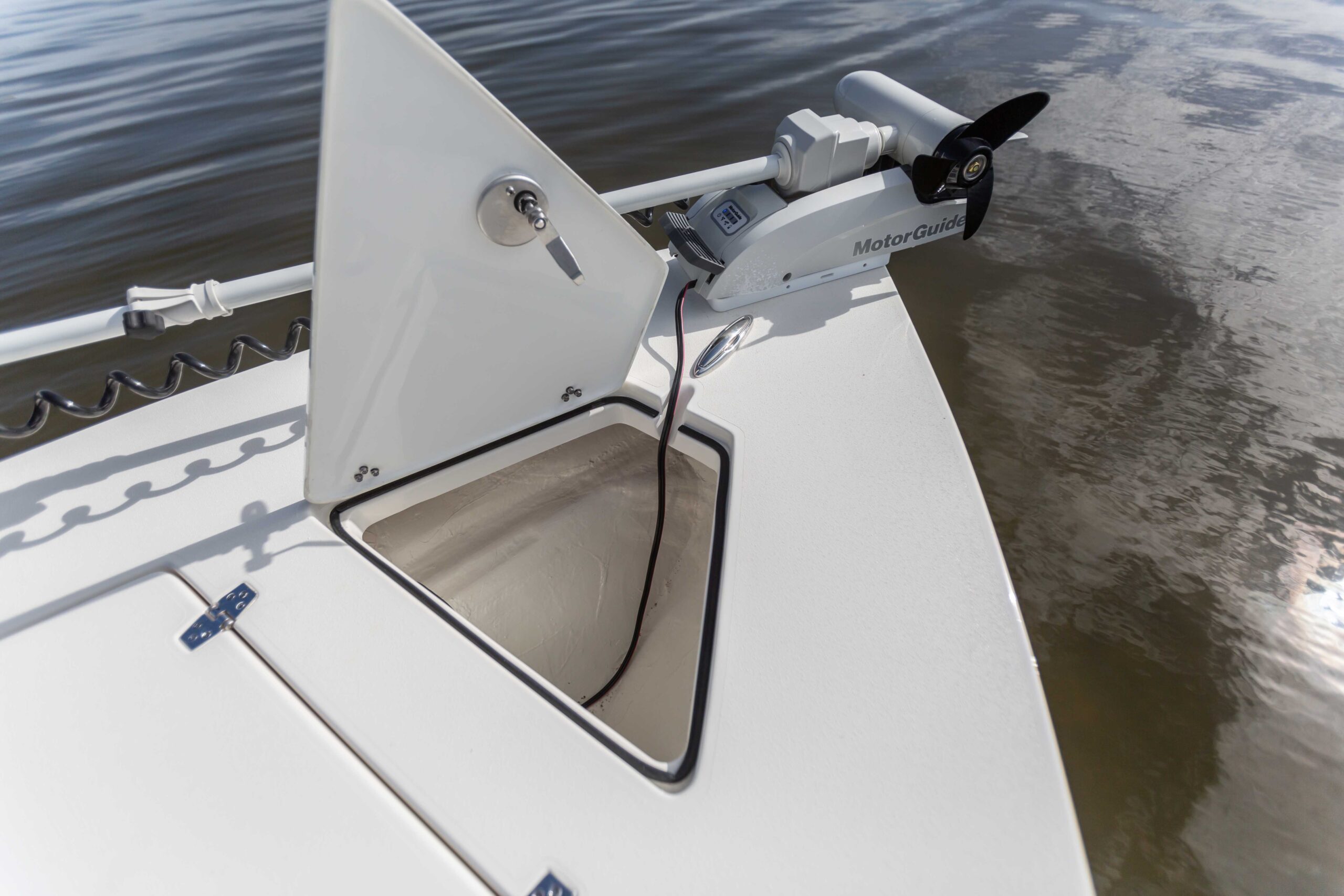 63A4734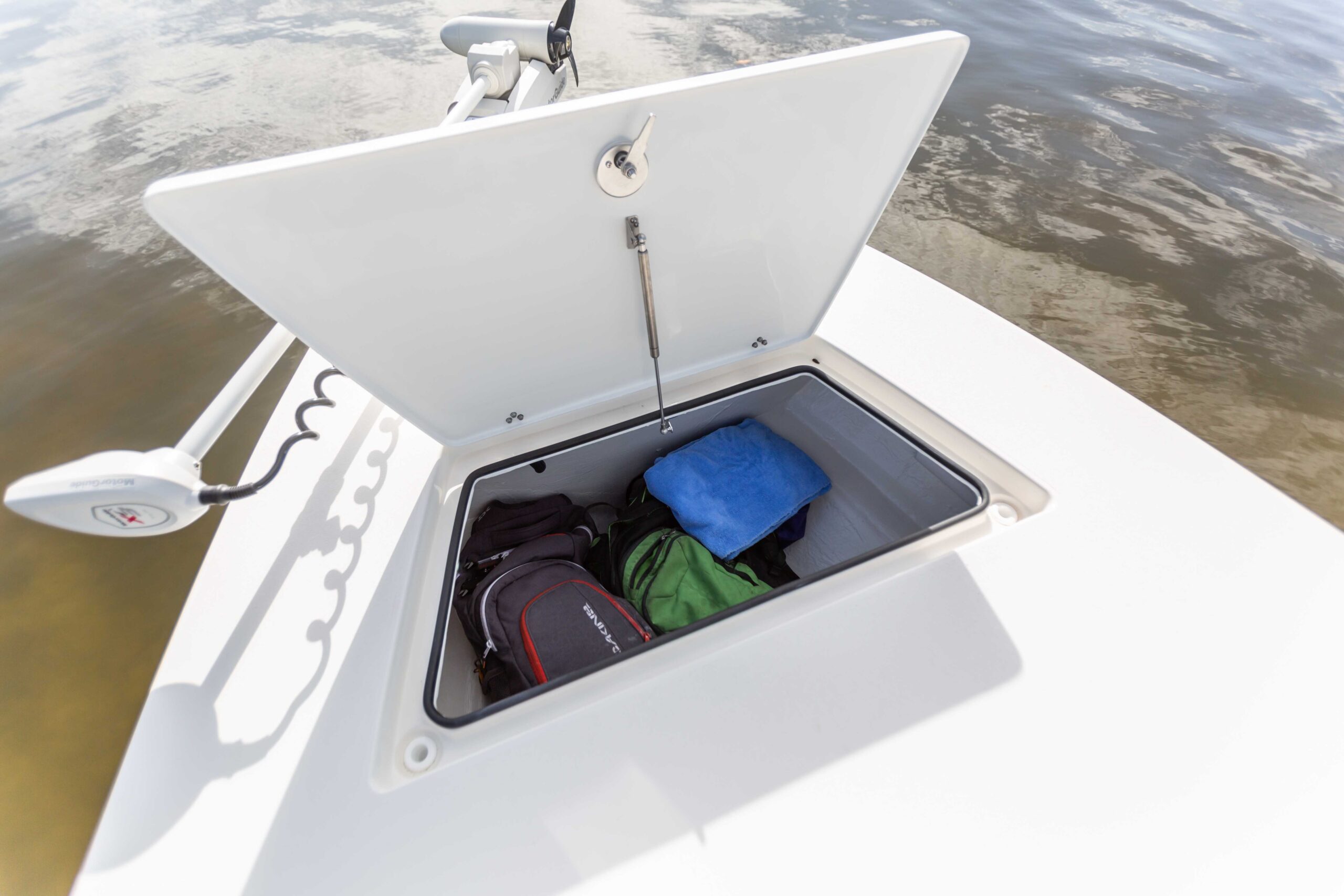 63A4733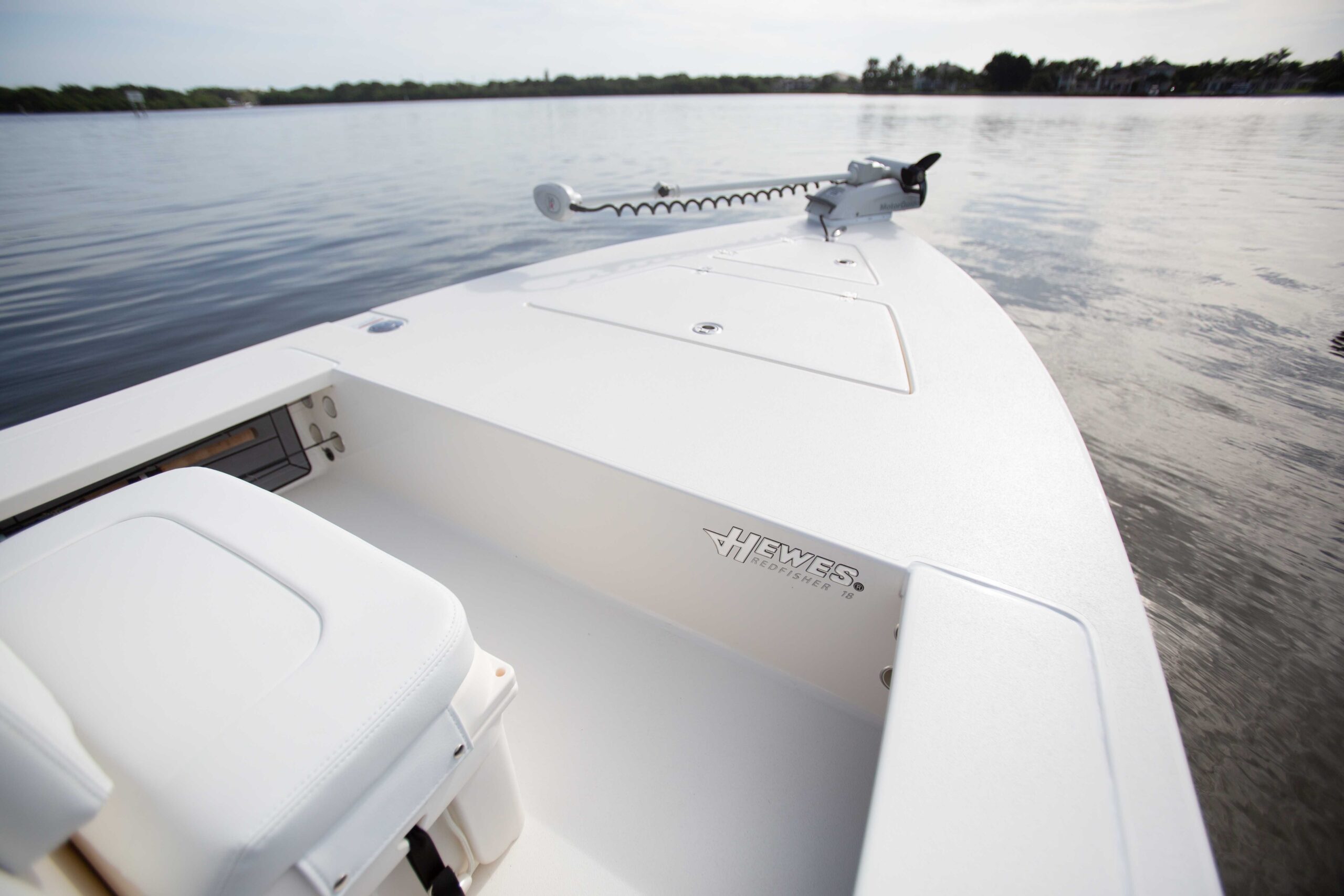 63A4731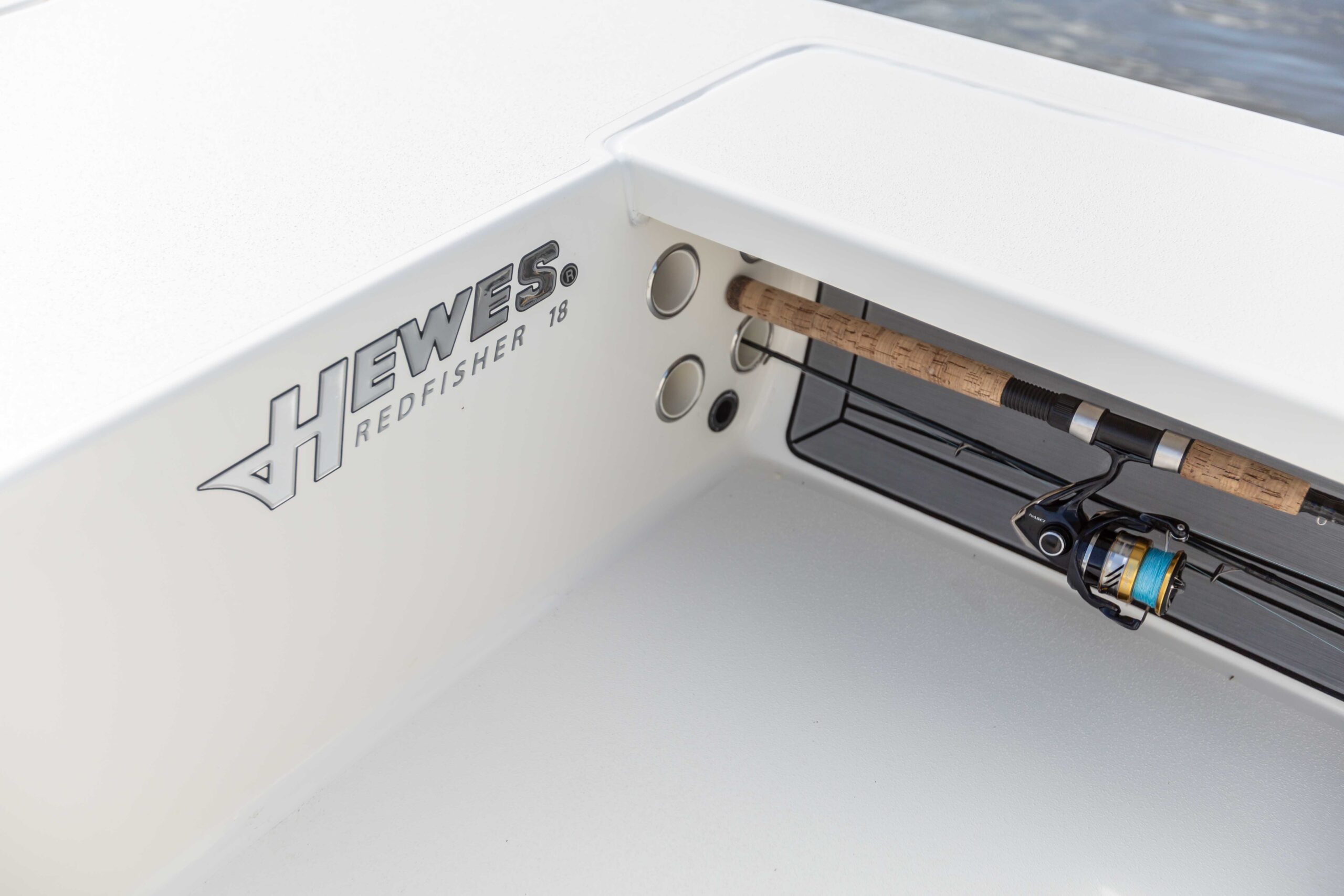 63A4729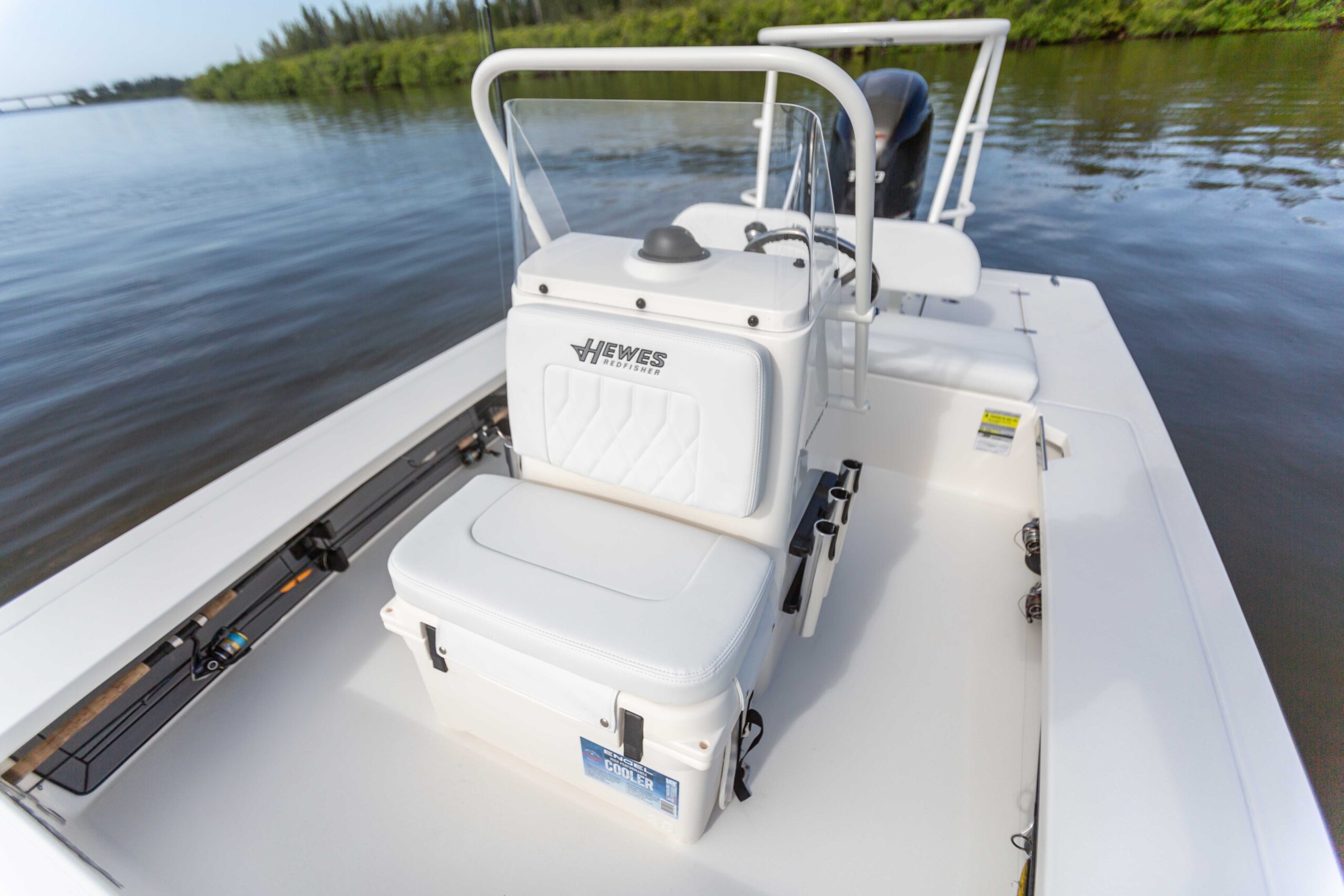 63A4728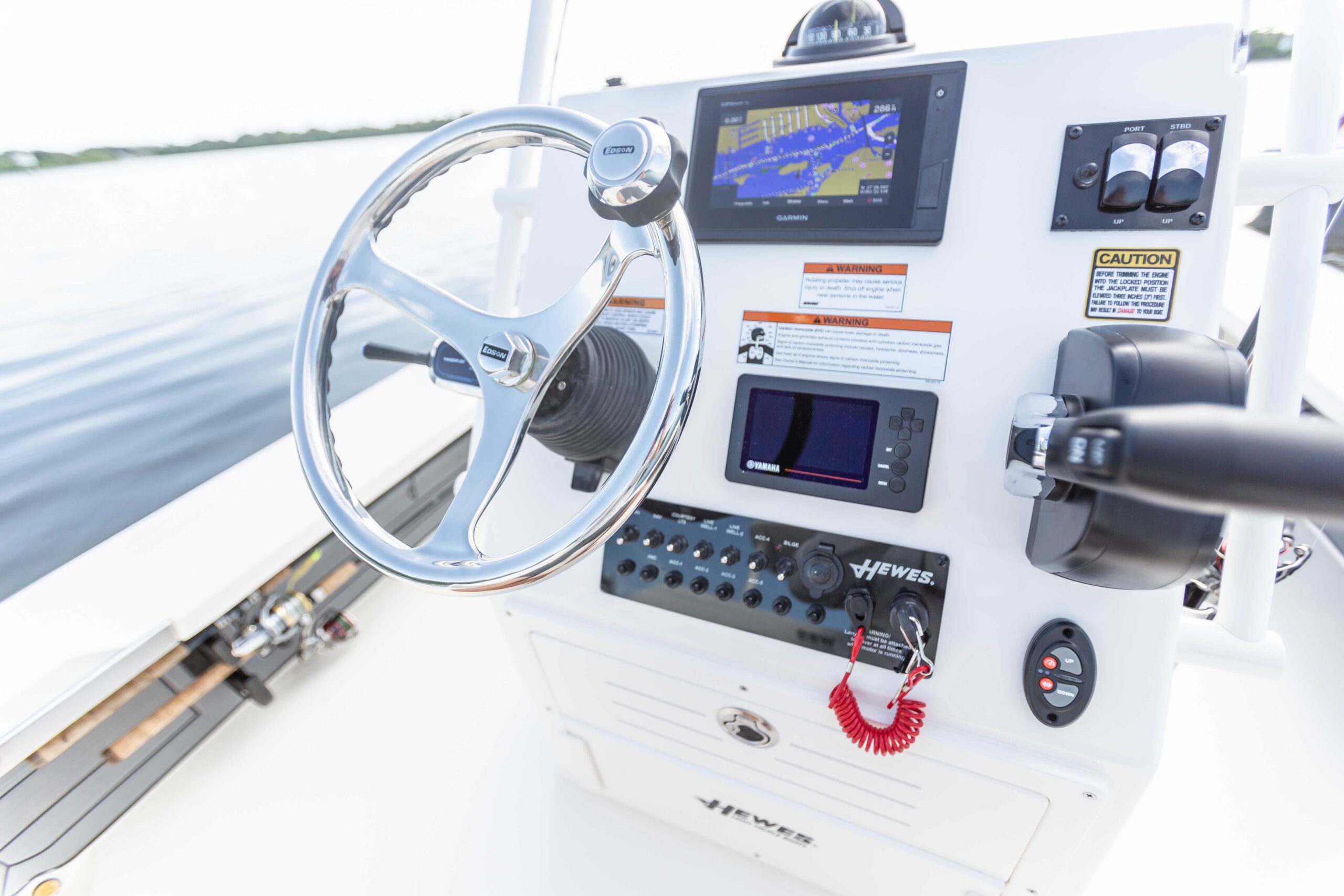 63A4723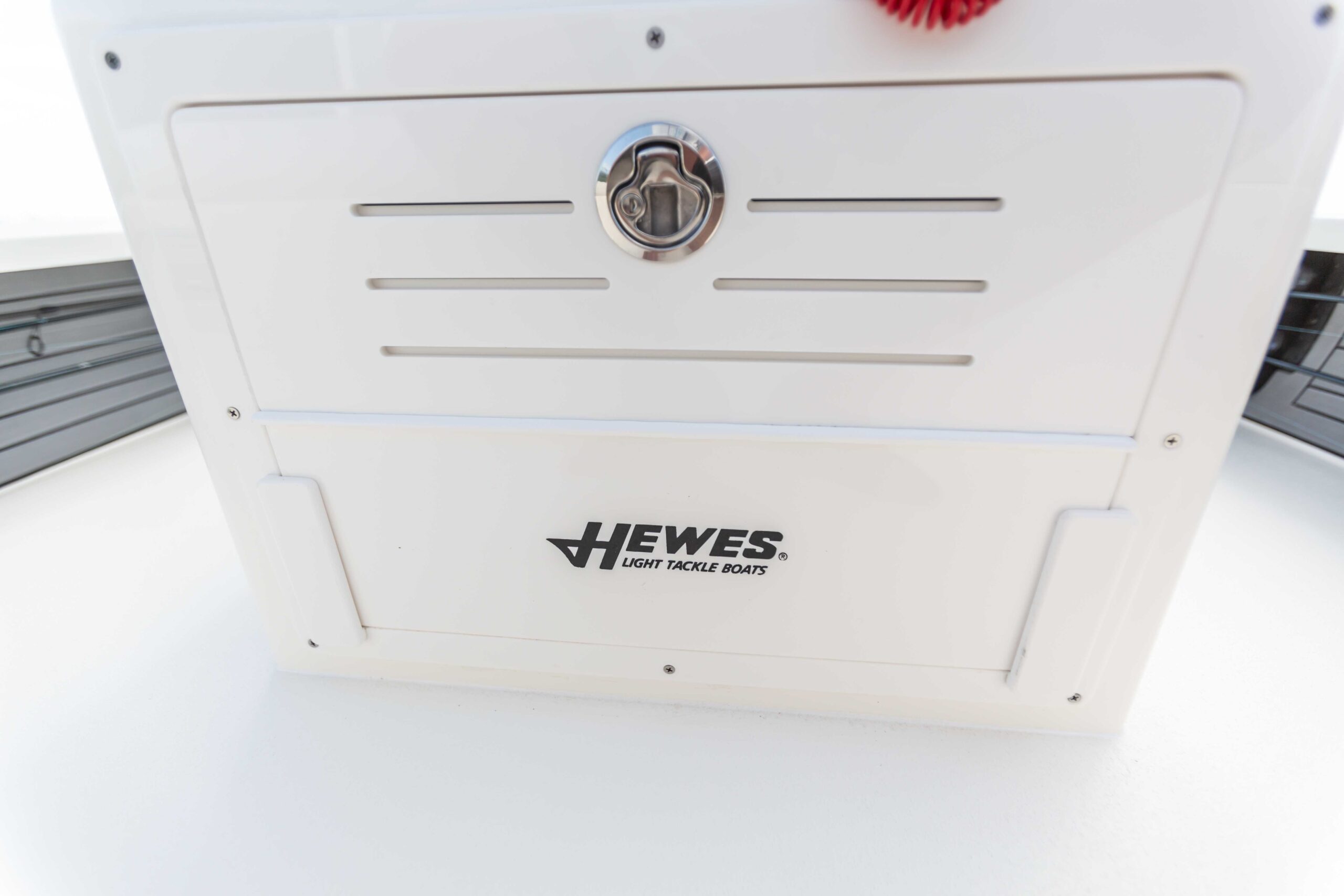 63A4726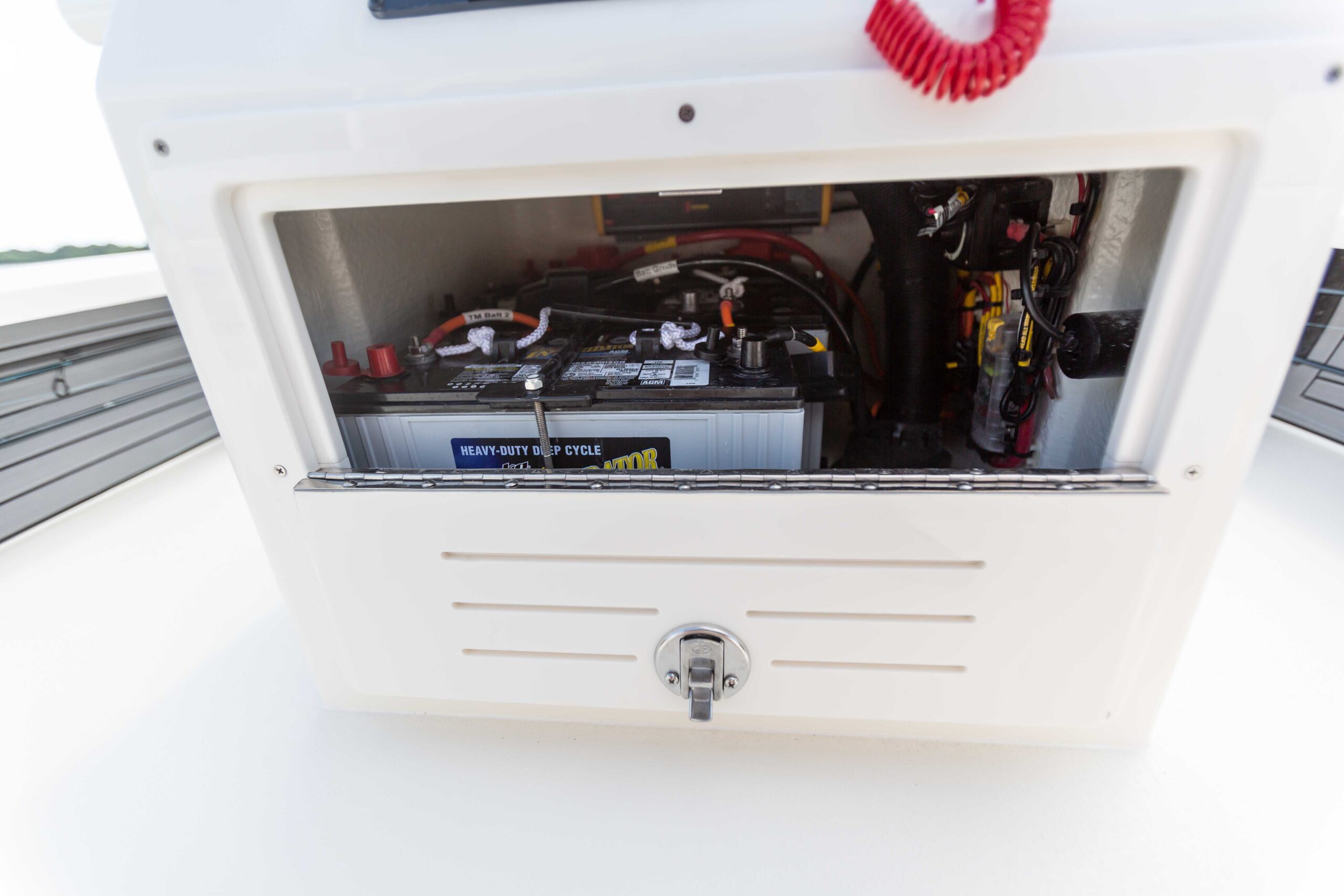 63A4727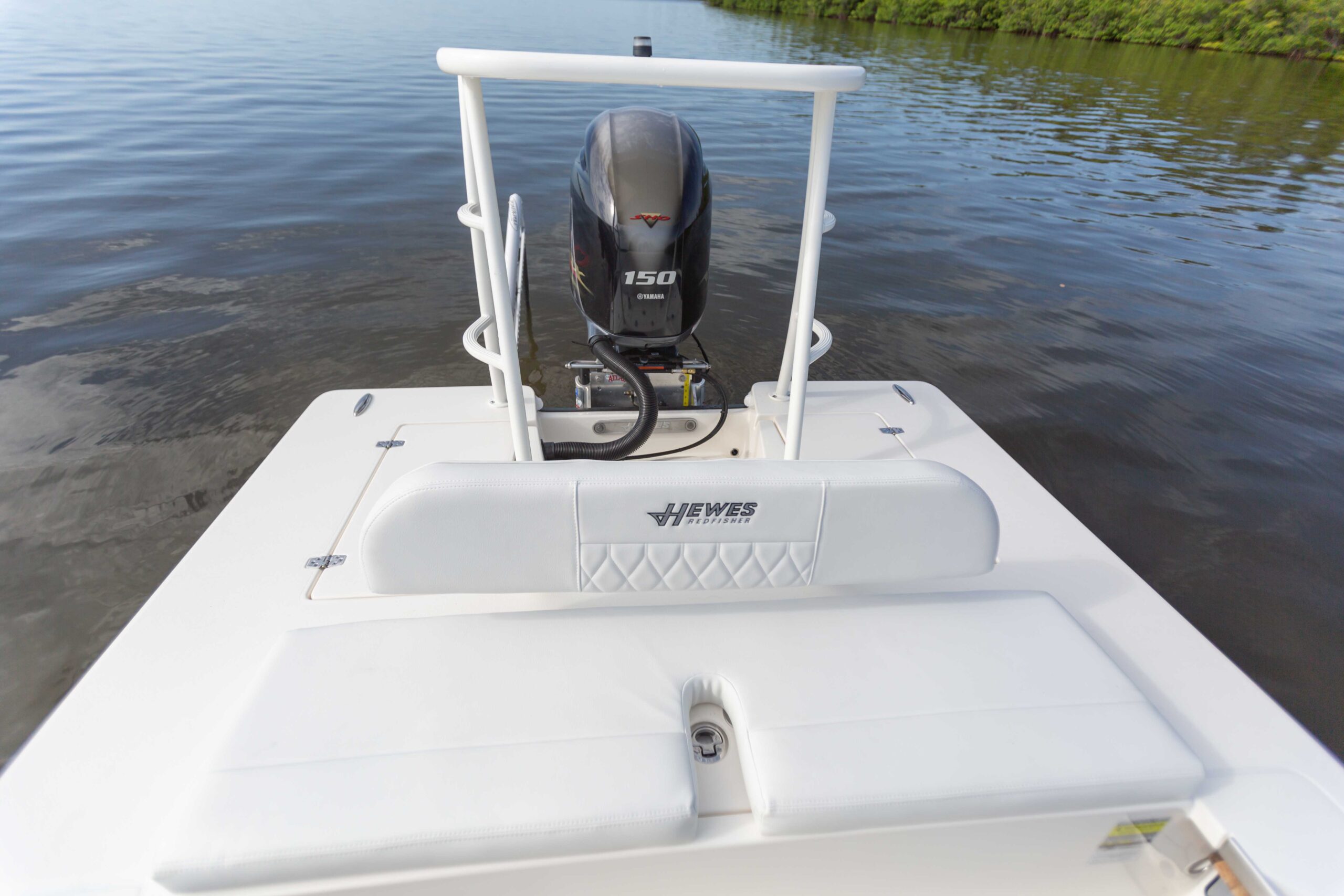 63A4702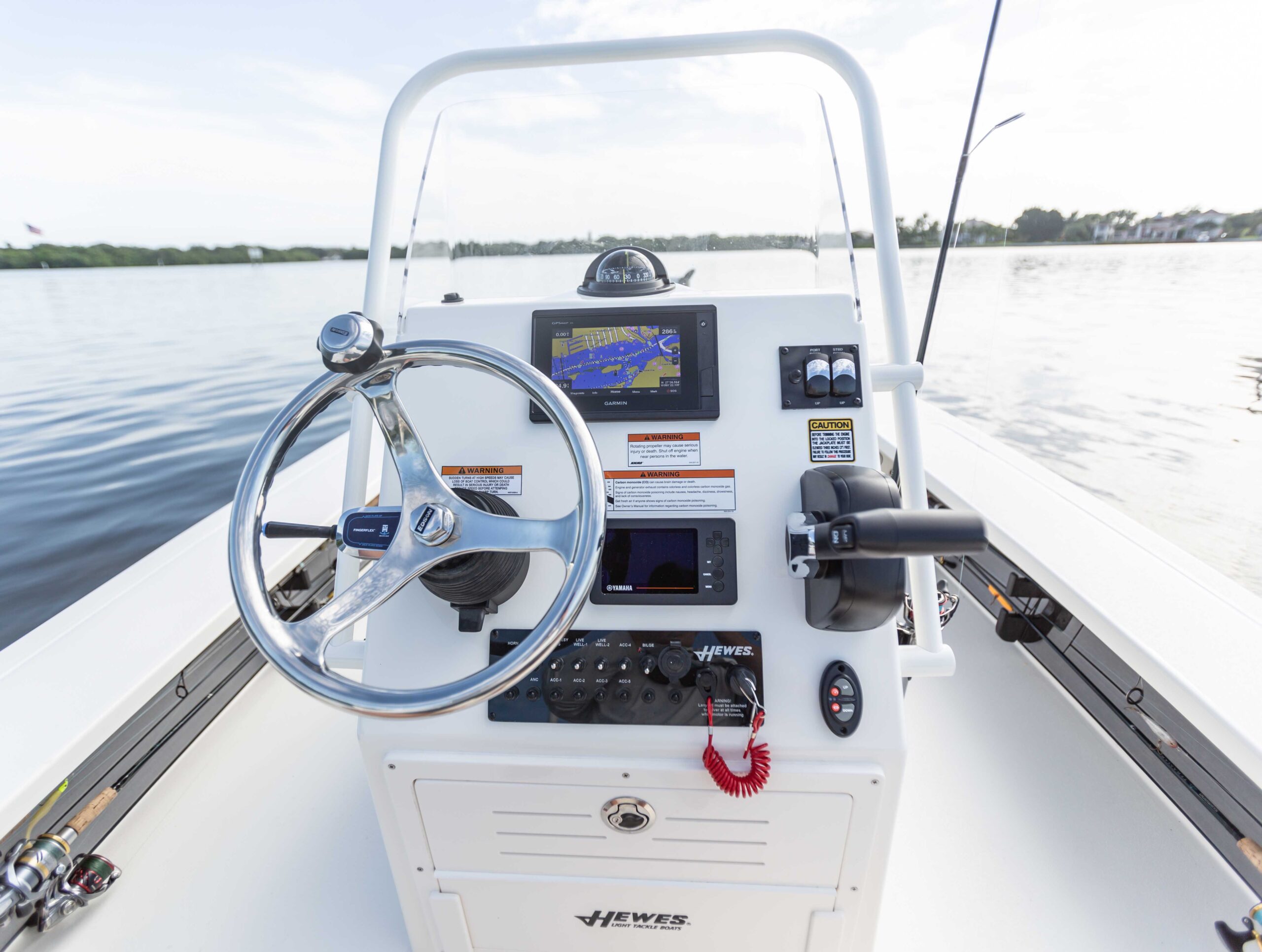 63A4715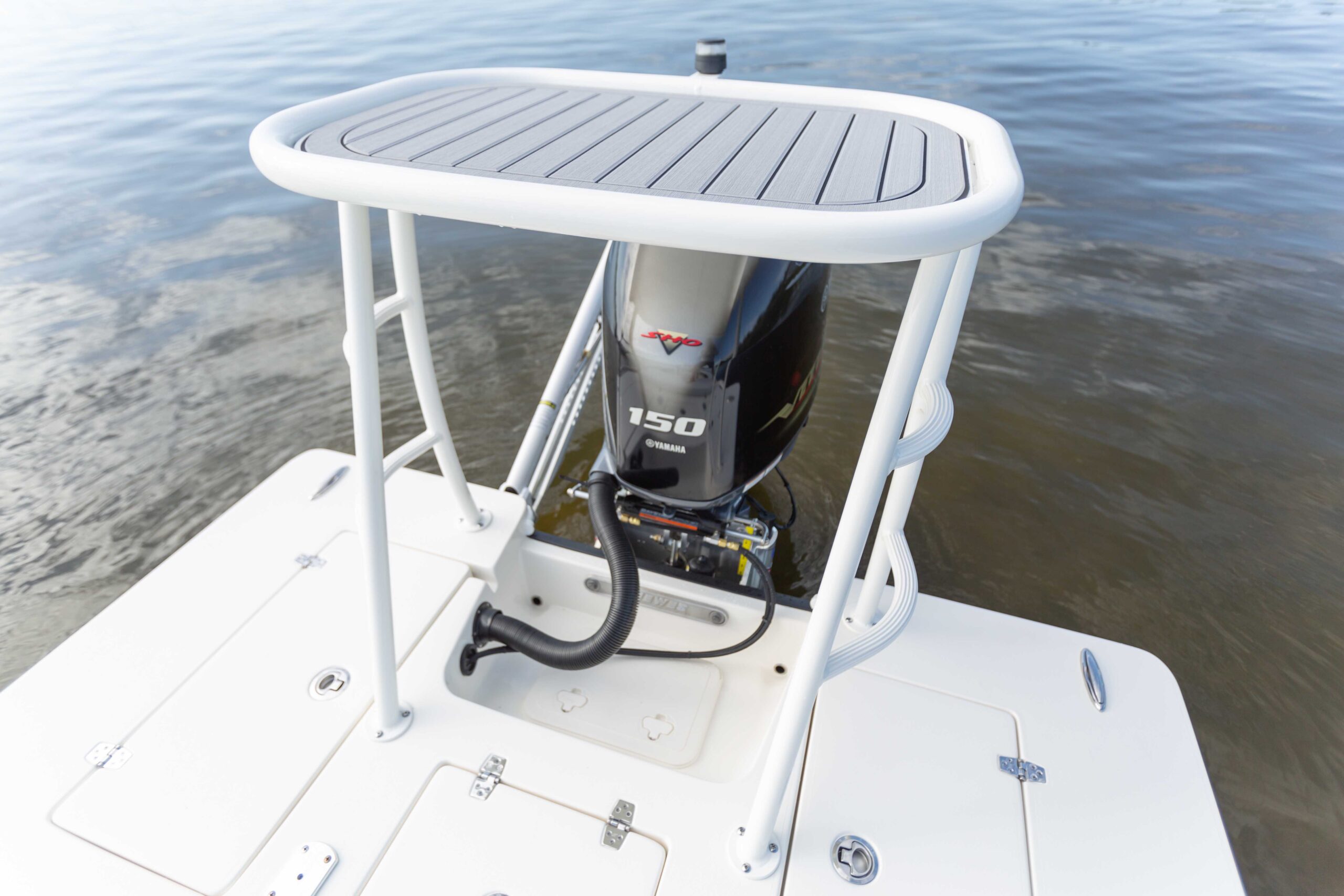 63A4709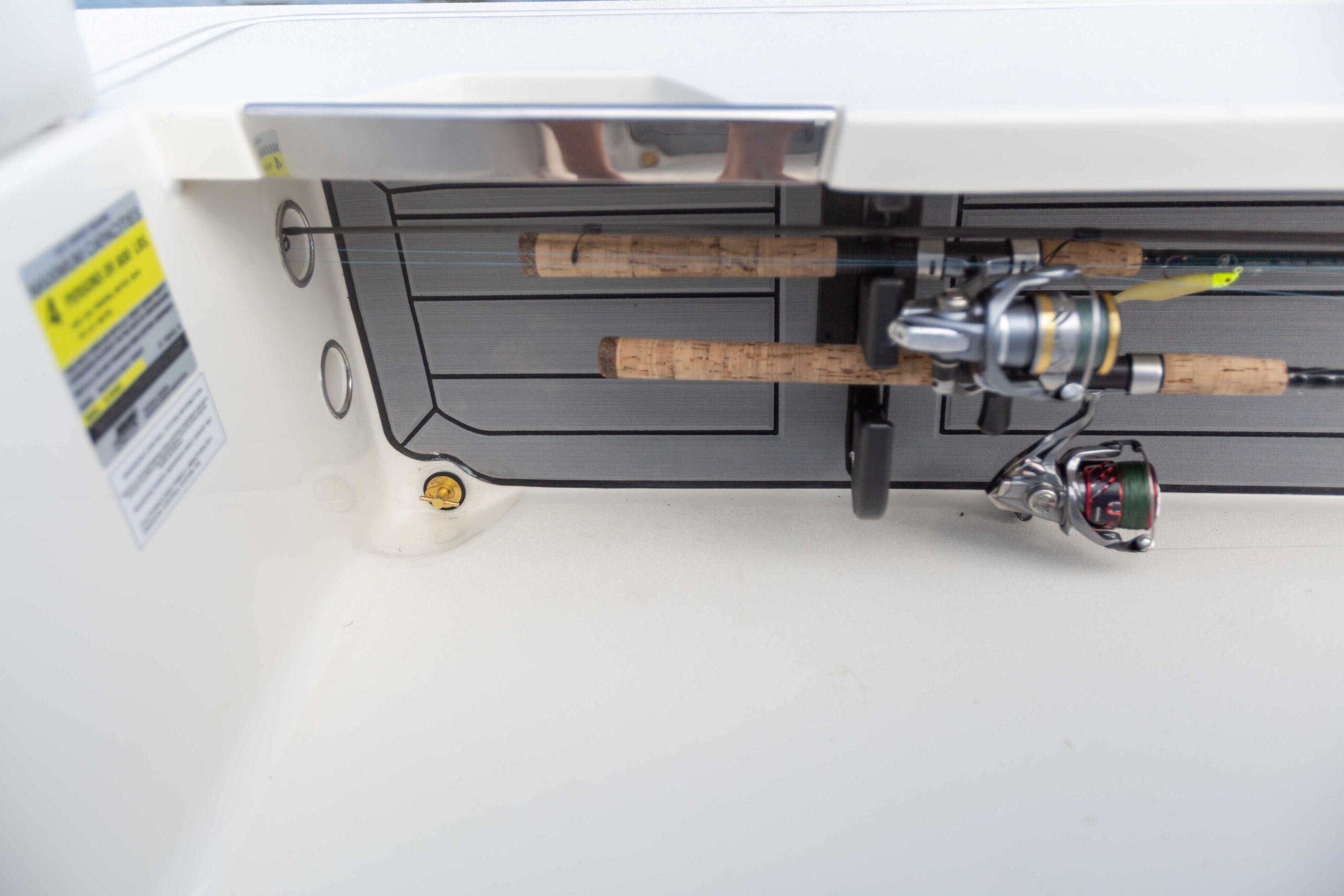 63A4710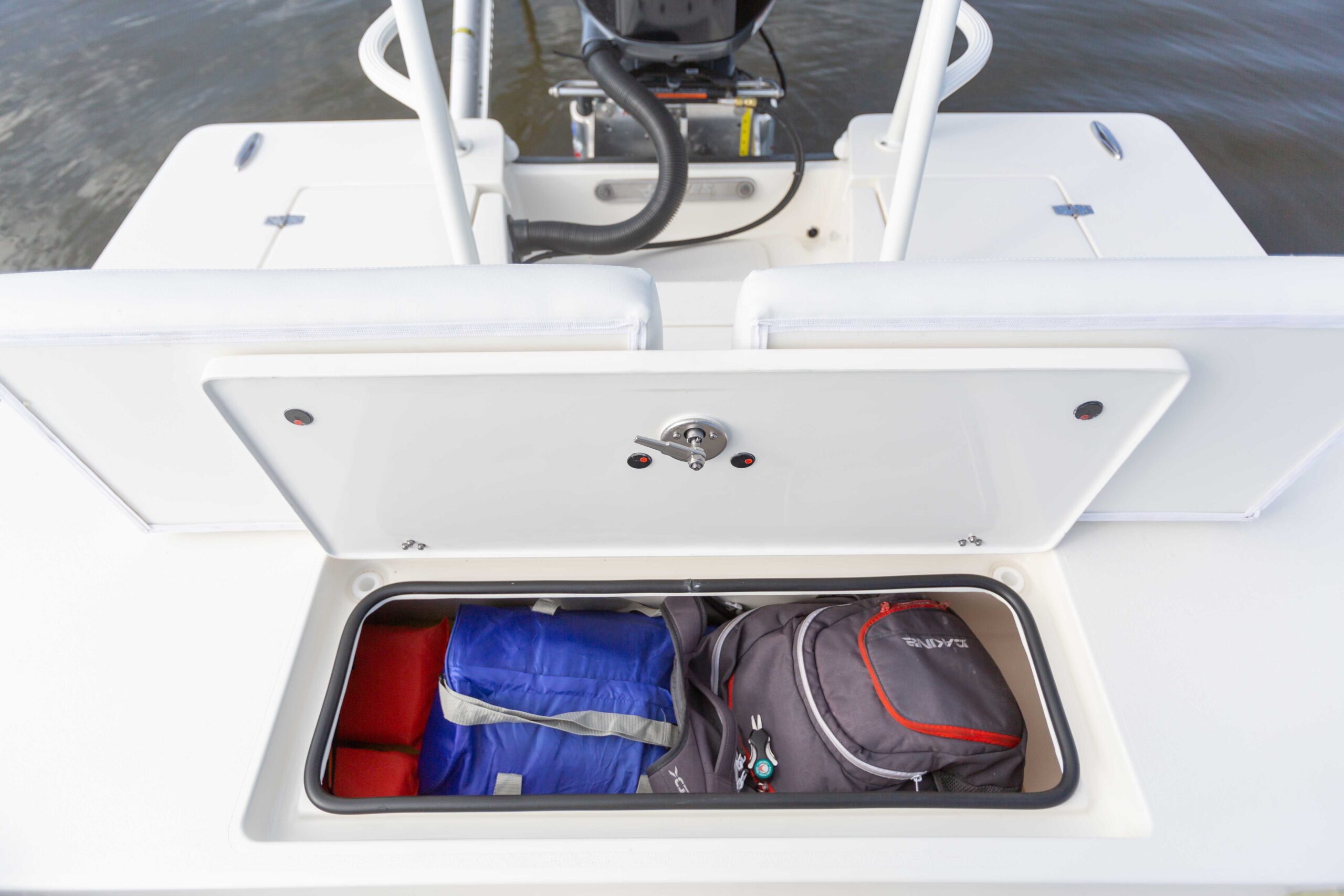 63A4708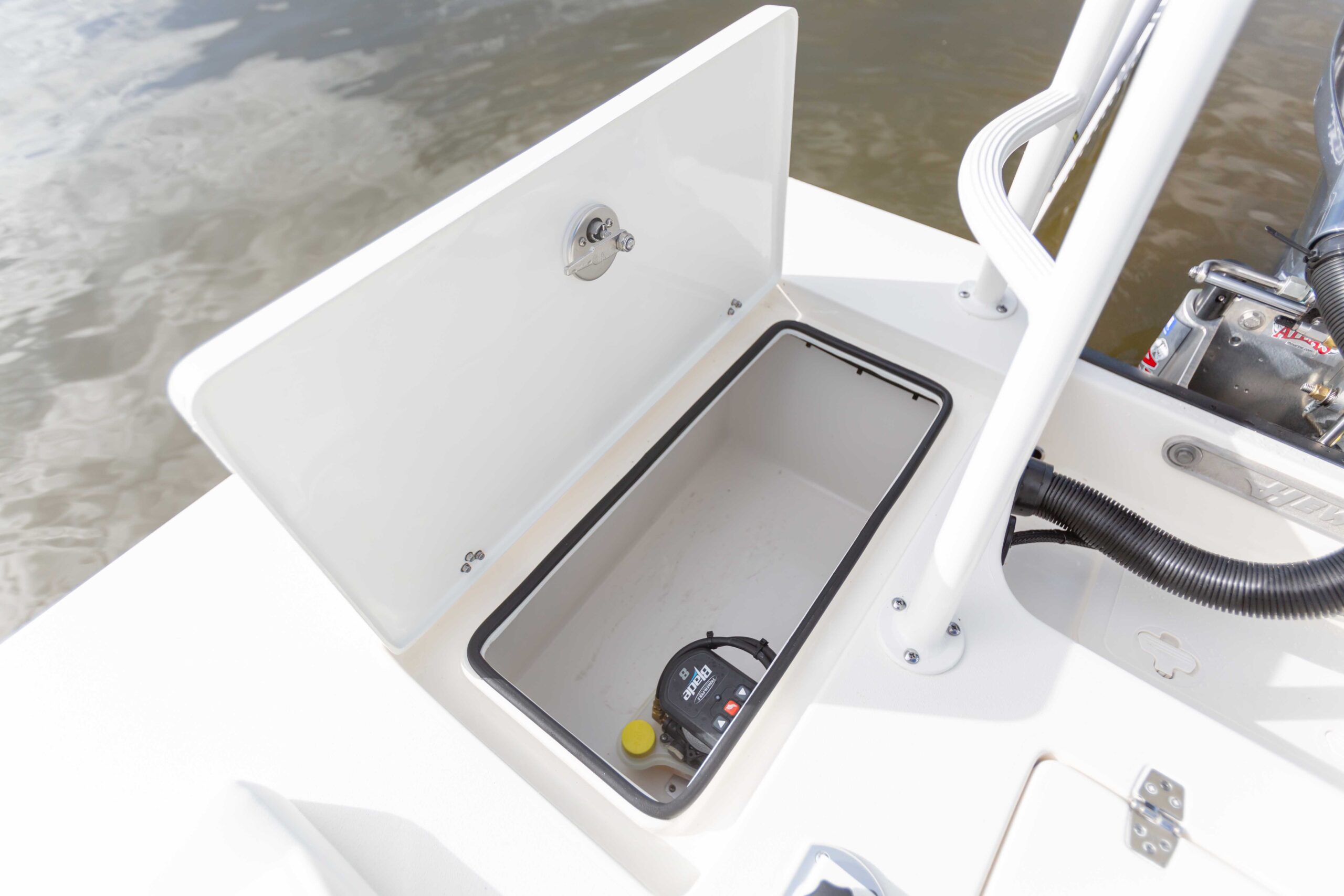 63A4706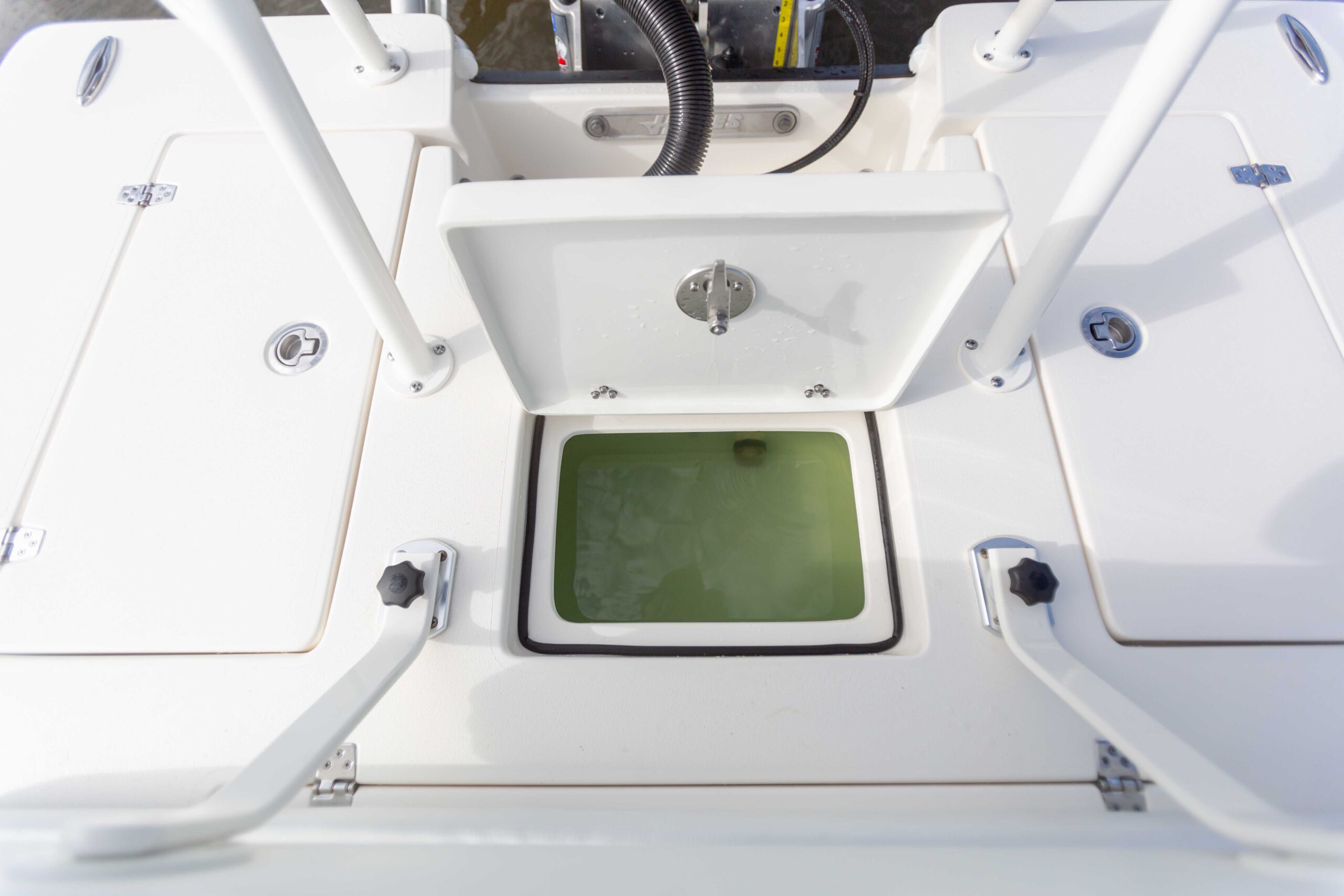 63A4704
63A4705
Redfisher 18 Standard Features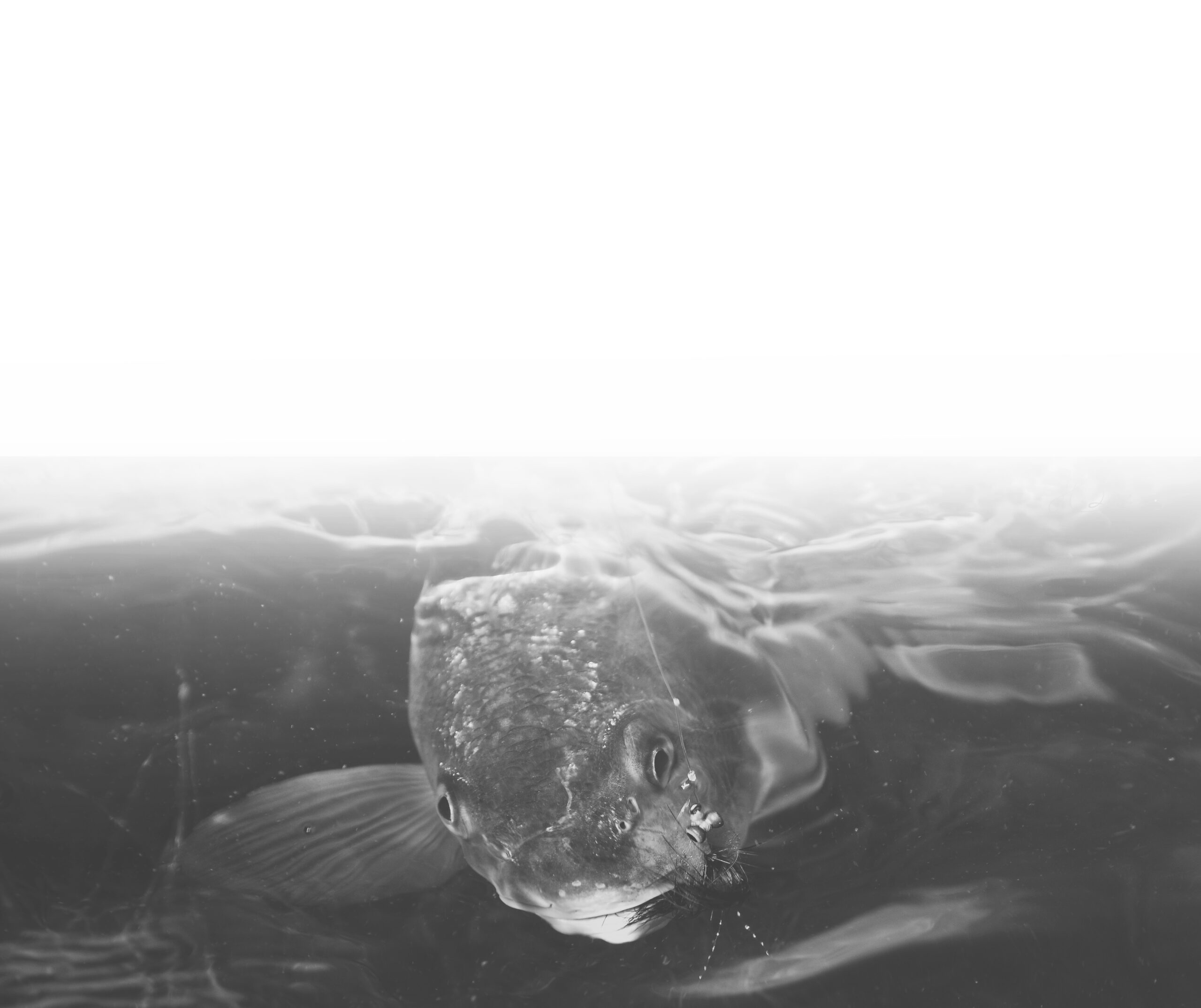 Redfisher 18 Optional Features
What Our Customers Have To Say
My Hewes Redfisher 18 is an amazing boat and probably the best "do everything" boat in its class. With this boat I can fish tournaments, fish the backcountry, fish for tarpon off the beach, traverse open water in a significant chop (with surprising comfort), take my family to a sandbar for the day, and easily trailer it all over Florida with my Tacoma. In addition, the excellent fuel economy of the 115 SHO allows me to travel from southern Sarasota all the way to the mouth of Tampa Bay and back on a half of a tank of gas! Awesome boat.

Chris Jual – Lazy Bunz Lifestyle