THE BOAT THAT INVENTED THE SPORT
Dealer Locator
Use our dealer locator tool to become one step closer to owning your Hewes.
Watch Our Videos and See Hewes Boats in Action
Upcoming Events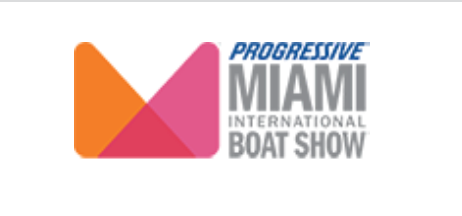 February 16-20th
Location: Miami Beach Convention Center
1901 Convention Center Dr, Miami Beach, FL 33139
The largest boat and yacht event in the world! Come see Maverick, Hewes, Pathfinder and Cobia!
What Our Customers Say
"The Redfisher 21 literally blows my mind every day on what a super great boat it is. I have previously owned three (3) 21-foot Maverick Master Anglers and this boat is a new and improved beefed up version of that boat. The smooth soft and dry ride even in a Southwest or West wind is absolutely unbelievable. The higher sides and wider gunnels are also a huge home run. I fish with the best of the best fishing guides from Galveston, Port O'connor, Matagorda Bay, Port Aransas, Port Mansfield, etc…etc Texas and when they rant and rave on what a super great boat it is that is the ultimate compliment. I have a Yamaha SHO 250 HP and this boat jumps up out of the hole with myself and 4 anglers like it is nothing. Runs in shallow water like a dream. If I have everything trimmed out just right and my ears laid back this boat will run 53 to 55 MPH and cruise at 42 MPH at 4200 RPMS and is super fuel efficient!!!!! Last but not least there is no way you could ever use up all the dry storage in this boat. The keyword is DRY. I have been through every kind of weather known to mankind and never had one drop of water get in my storage compartments. Just love….absolutely love my 21-foot Redfisher!!!! Nothing that this boat can't do if you give it a chance."

Capt Ward Michaels – Internatinoal Hunting & Fishing Travel and Tours
I have owned many, many boats in my life, mostly fishing boats. I have been involved in the Marine business for quite some time as well. I learned of Hewes boats years ago but never bought one for whatever reason. I fish a lot of saltwater inshore and nearshore. I also spend a lot of time in late winter and early spring freshwater Bass fishing. My new 2020 18 Redfisher is the most versatile, comfortable, stable, and smooth-riding boat in its class on the market today. I am in my mid 60's and these qualities in a boat are very important. I live in Charleston SC and as you may know, we have a great fishery all around us. I am retired now as well and my Hewes goes with me like mans best friend. I go to the Florida Keys as well as the west coast of Florida to fish too.

David Britton, Charleston, SC