A serious backcountry boat that's easy to manage.
Starts from MSRP $54,577 with VF90
The hallmark of any good flats boat is that it runs and fishes bigger than its size. That's especially true of the completely redesigned, vacuum infused (VARIS) Redfisher 16. With the famous Hewes ride and the range provided by horsepower options from 70 to 115, this boat can cover lots of ground comfortably and safely even in bigger water. Once the fishing grounds are reached, the wide beam and walk around gunwales make for an exceptionally stable fishing platform that floats in 11" of water and can be easily poled or fished with a trolling motor. The best part about all this versatility is that the Redfisher 16 can still fit in your garage. And because it's a Hewes, you know it's backed by the people who've built more flats boats than anyone.
Redfisher 16 Specifications

Colors
Custom Colors & 2-Tone Options Also Available
Take a Closer Look at the Redfisher 16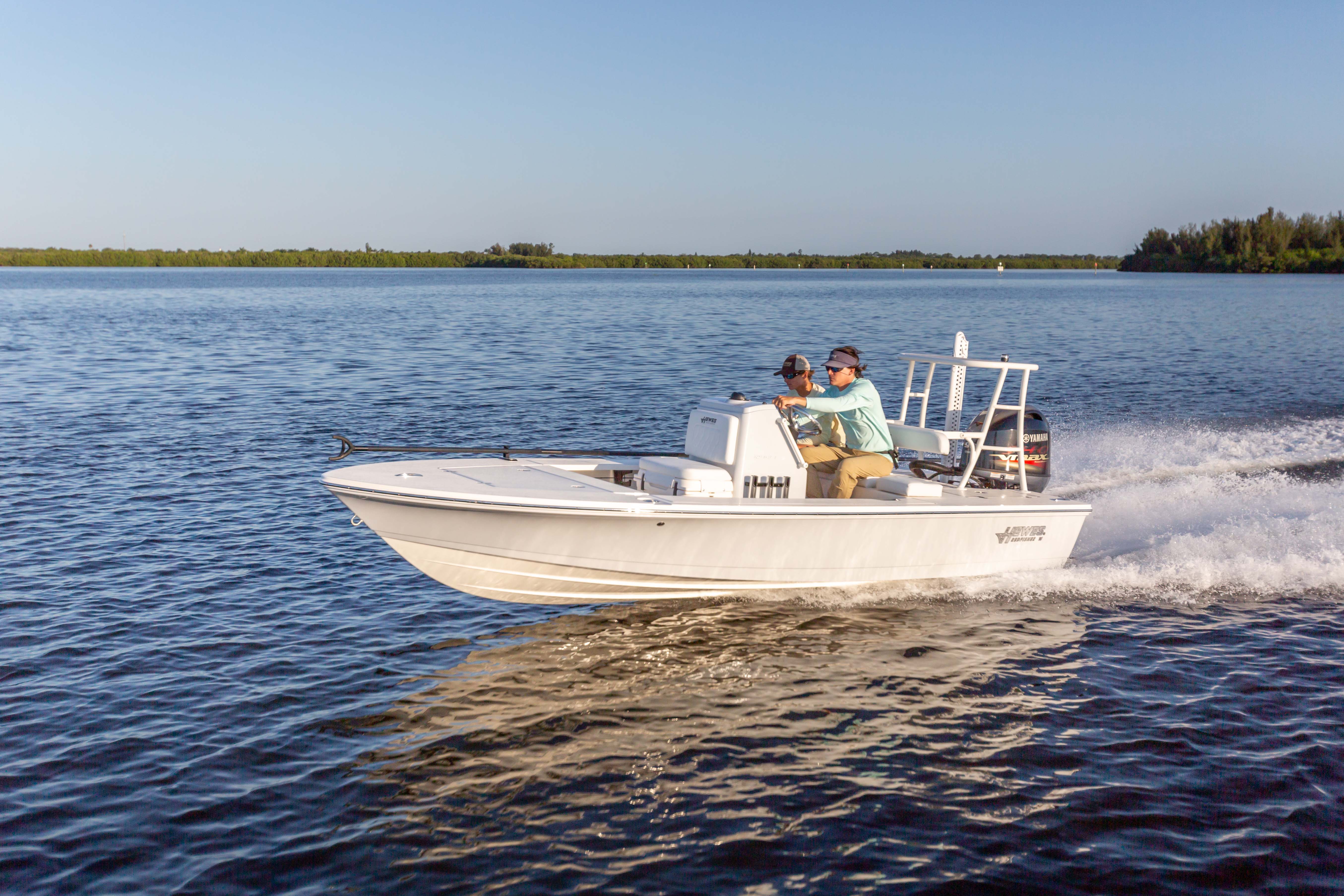 _63A40651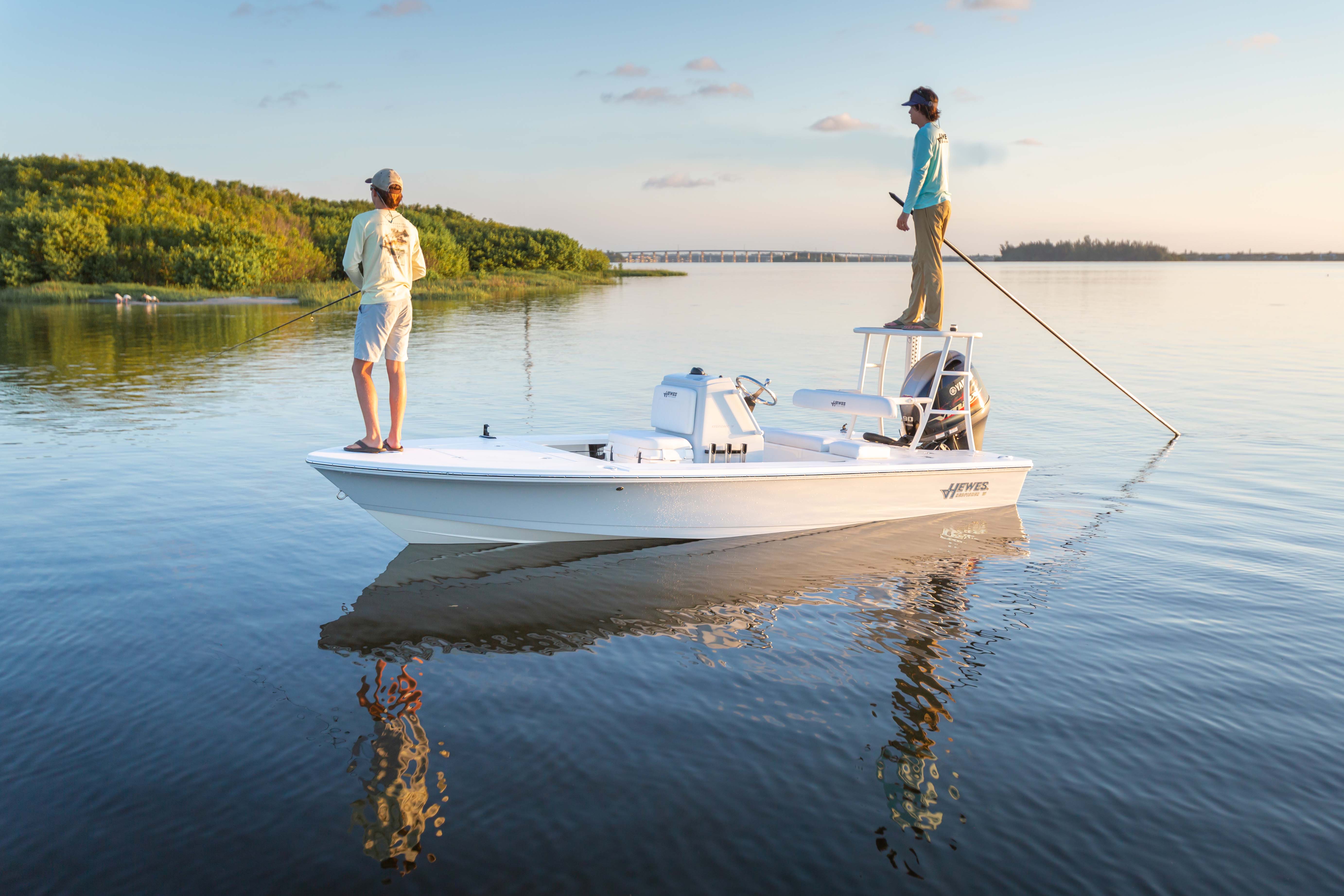 _63A3715-Edit1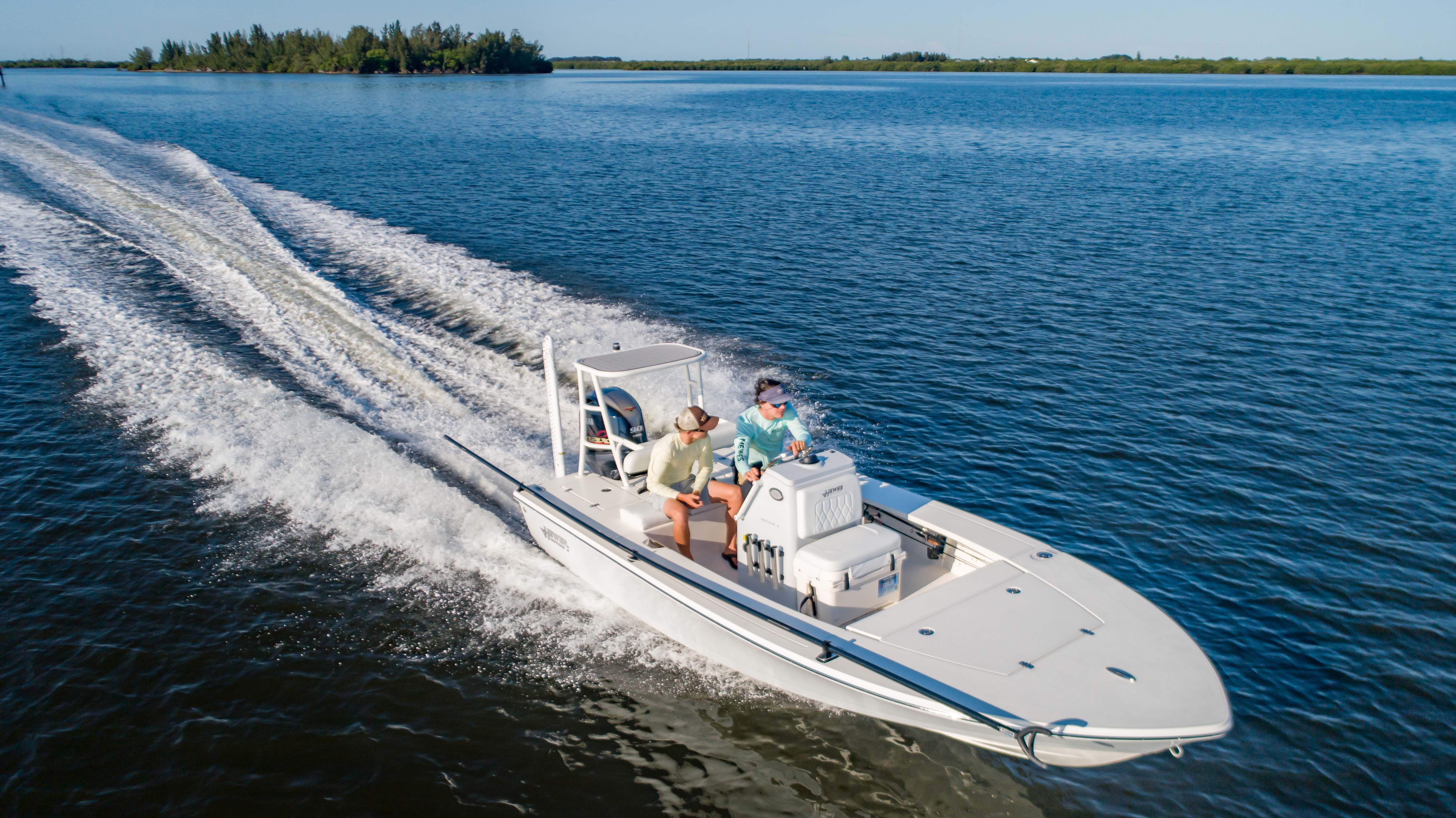 DJI_0013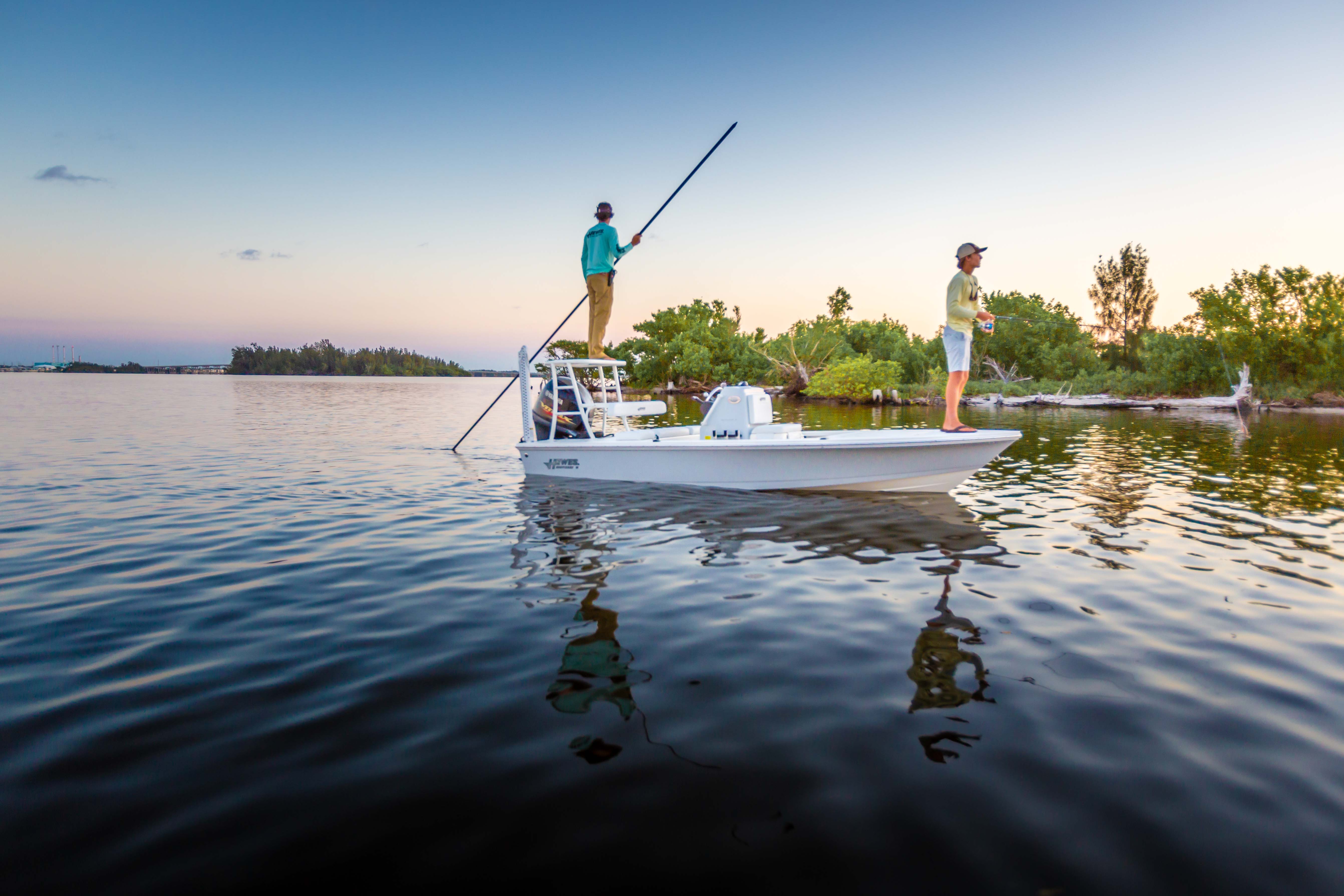 _63A34371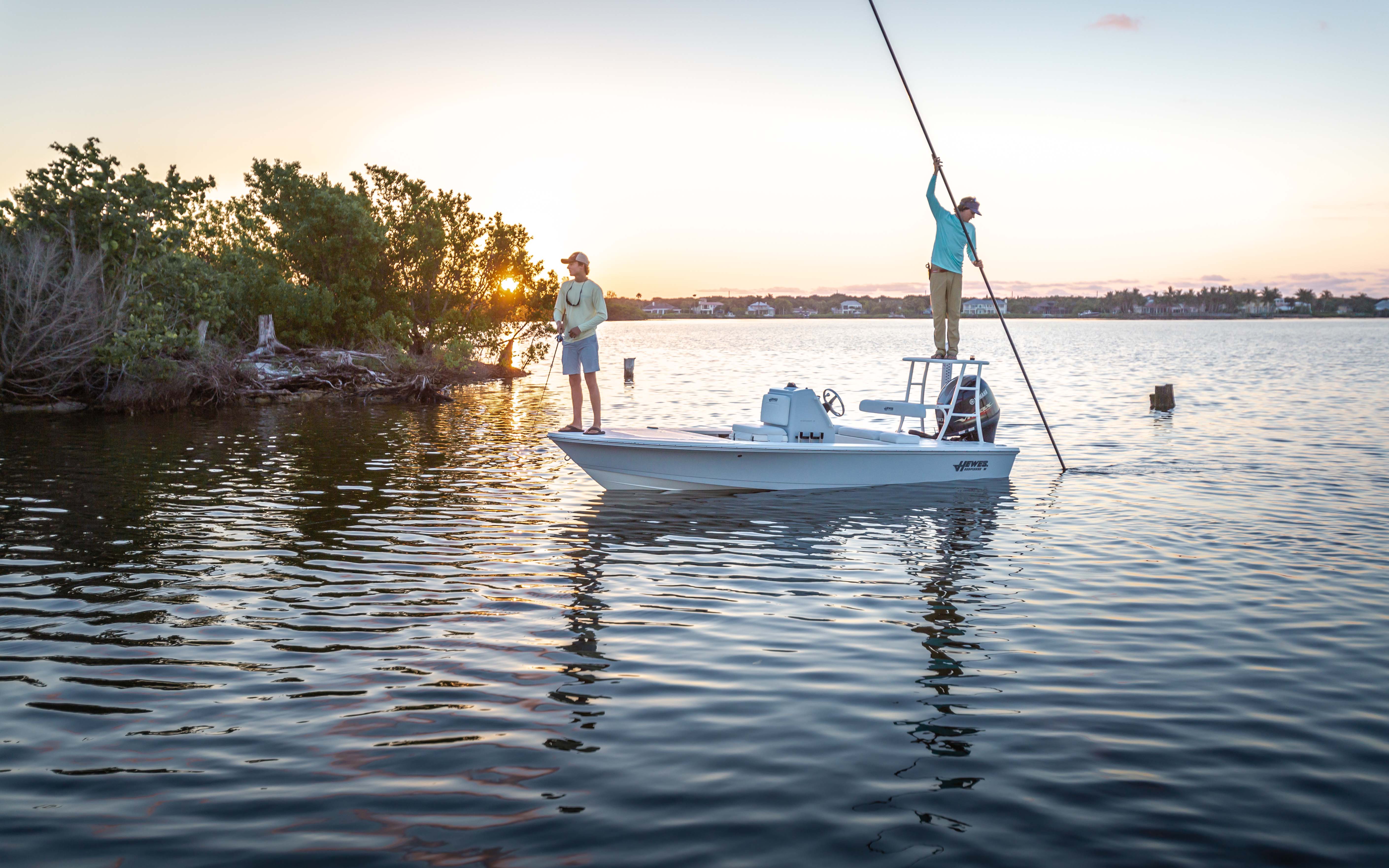 _63A35231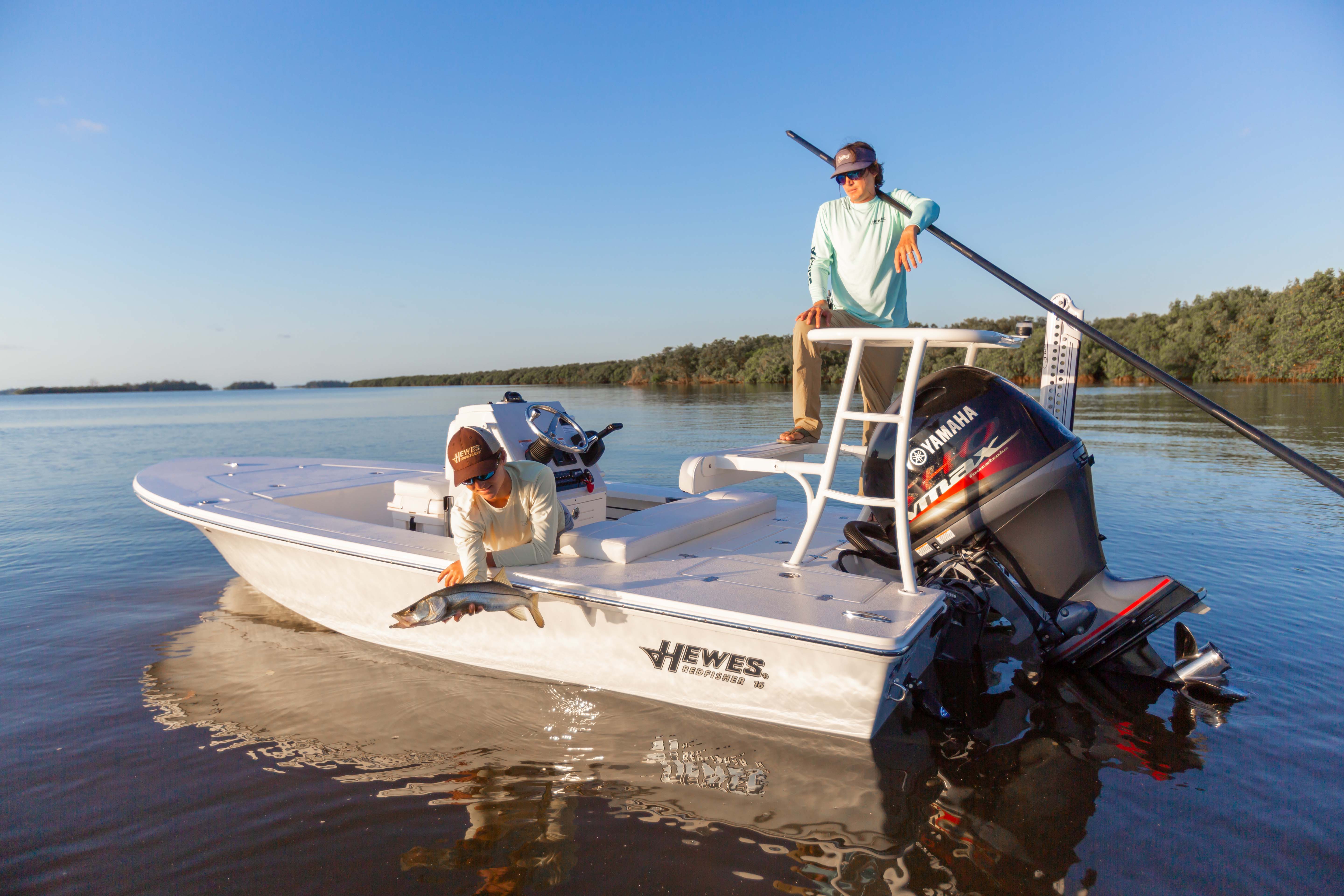 _63A38731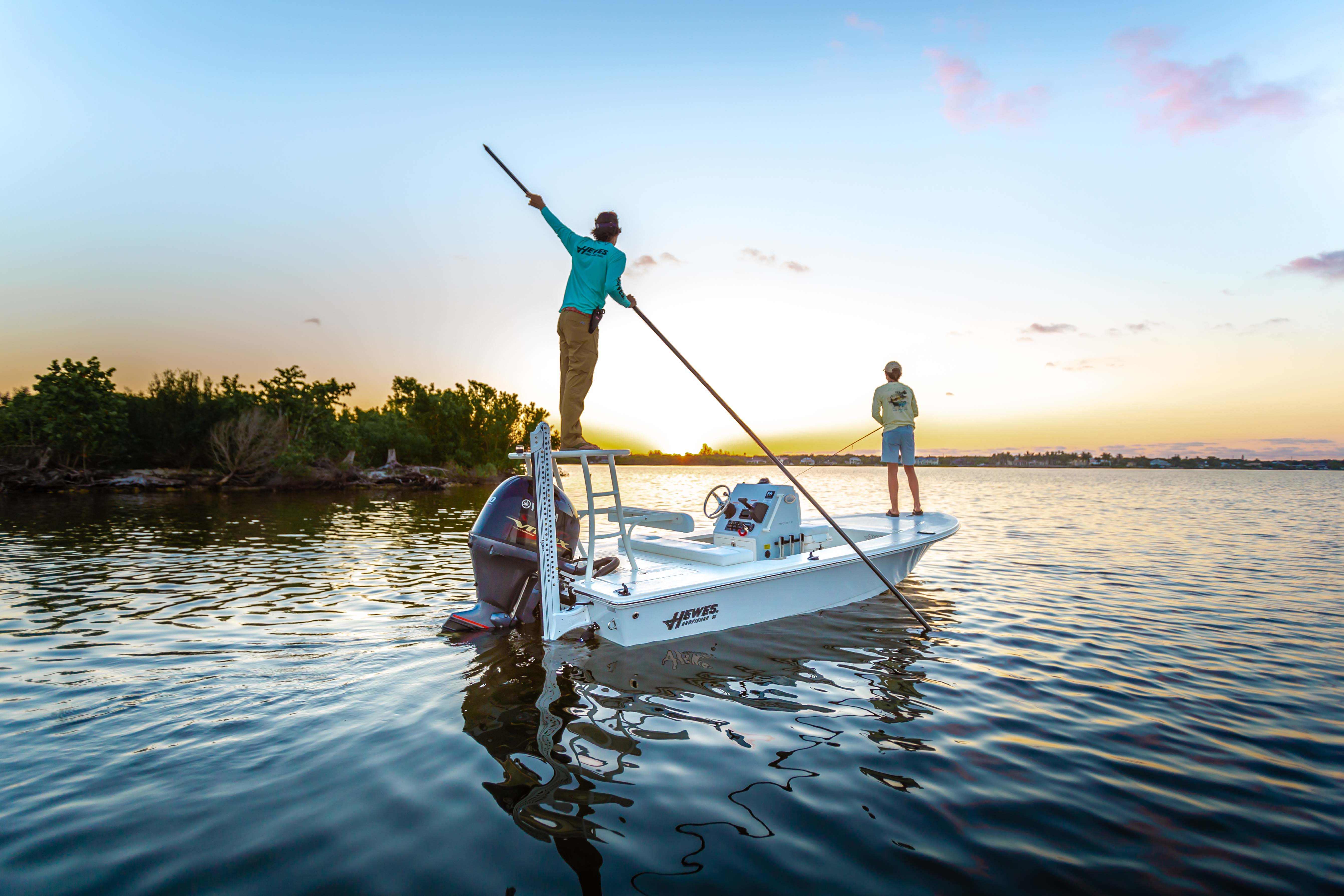 _63A34841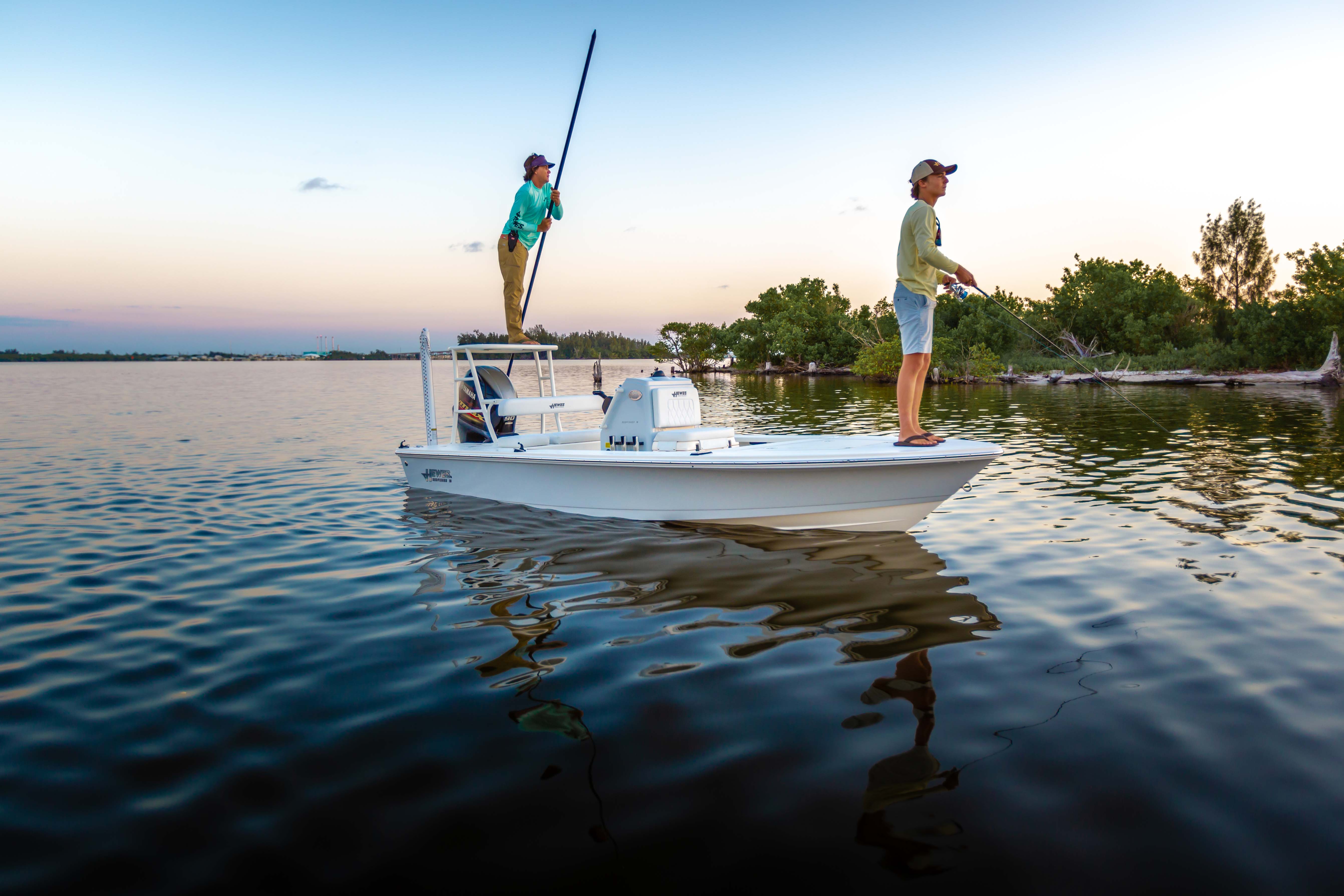 _63A34501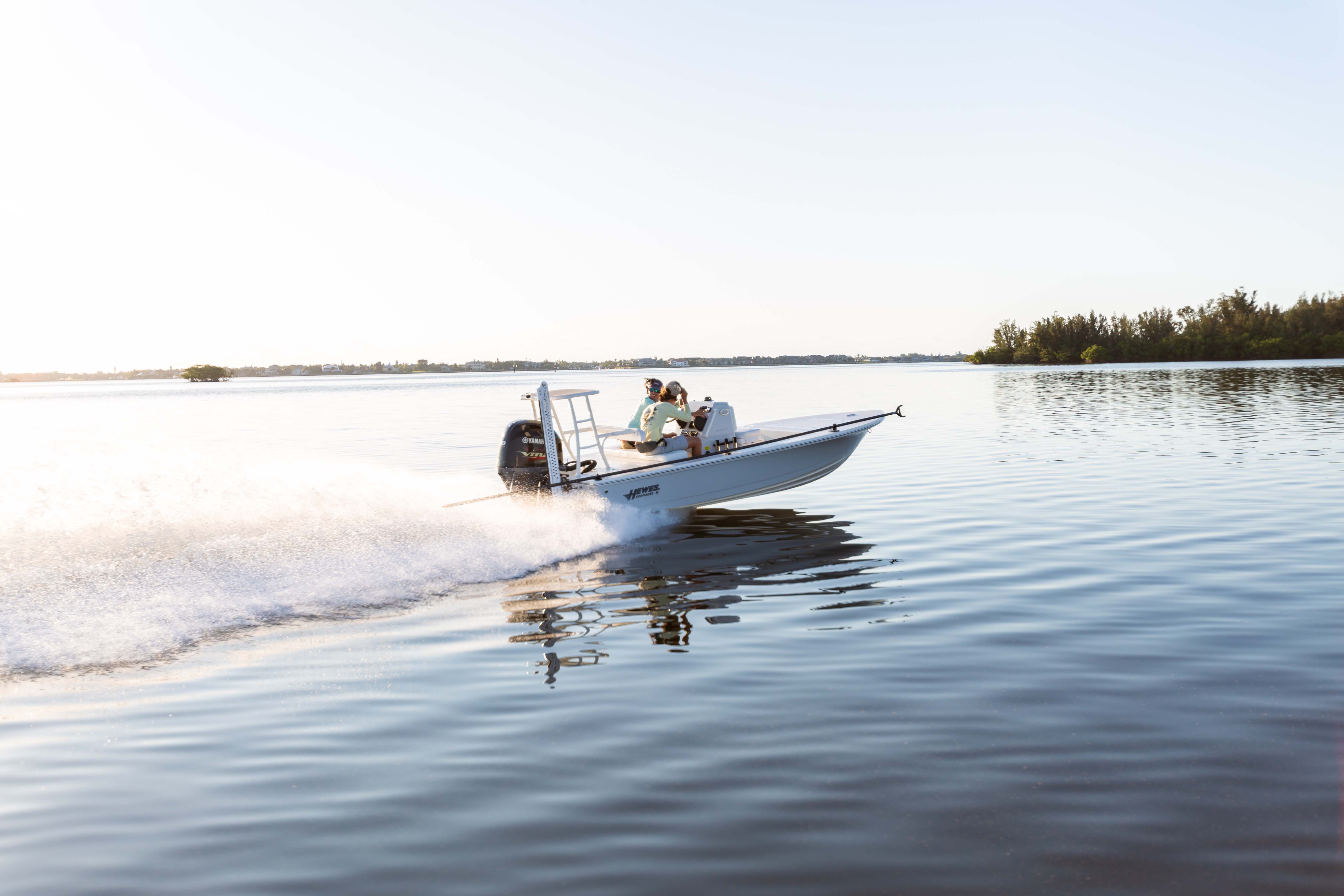 _63A39081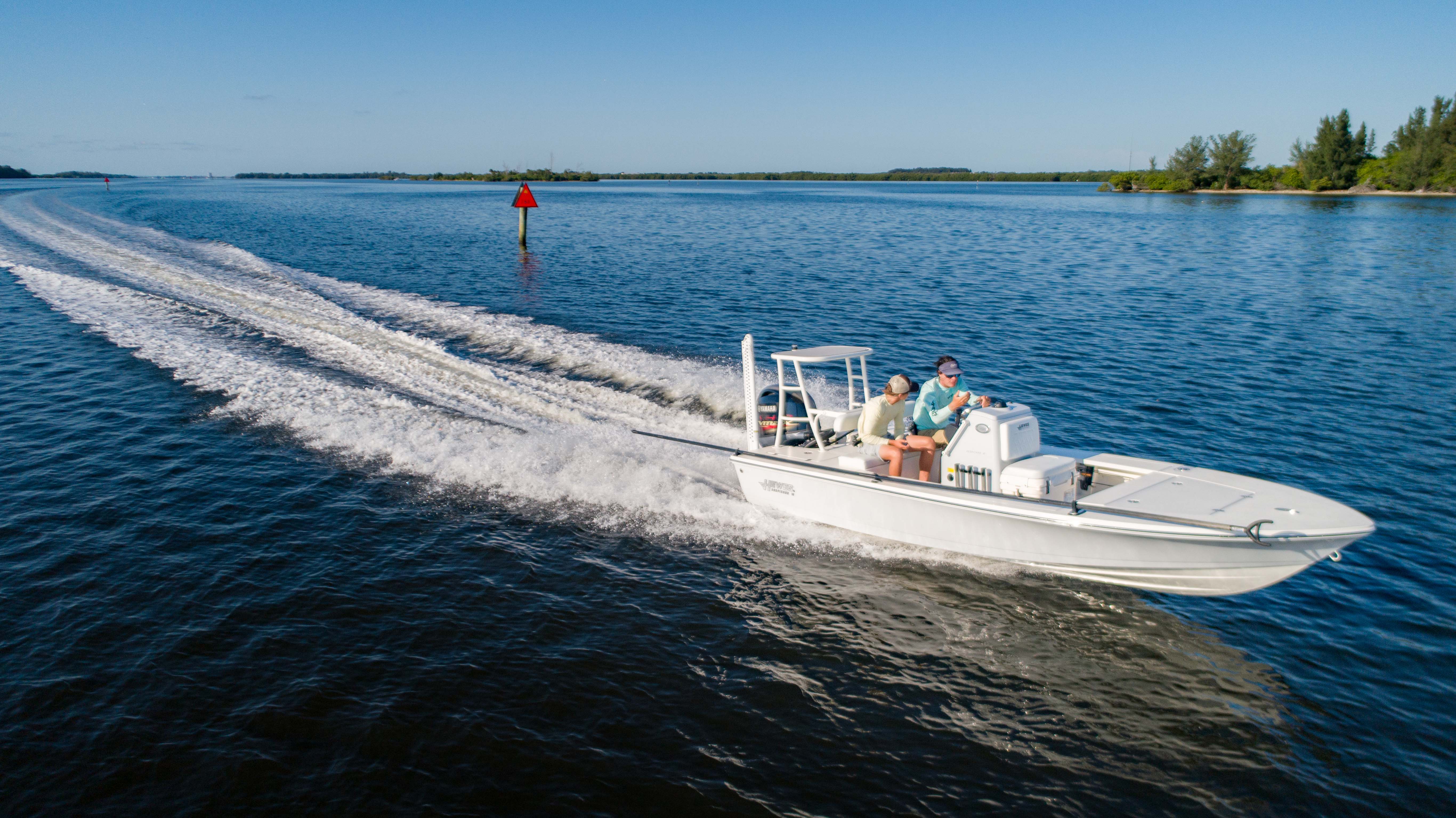 DJI_0008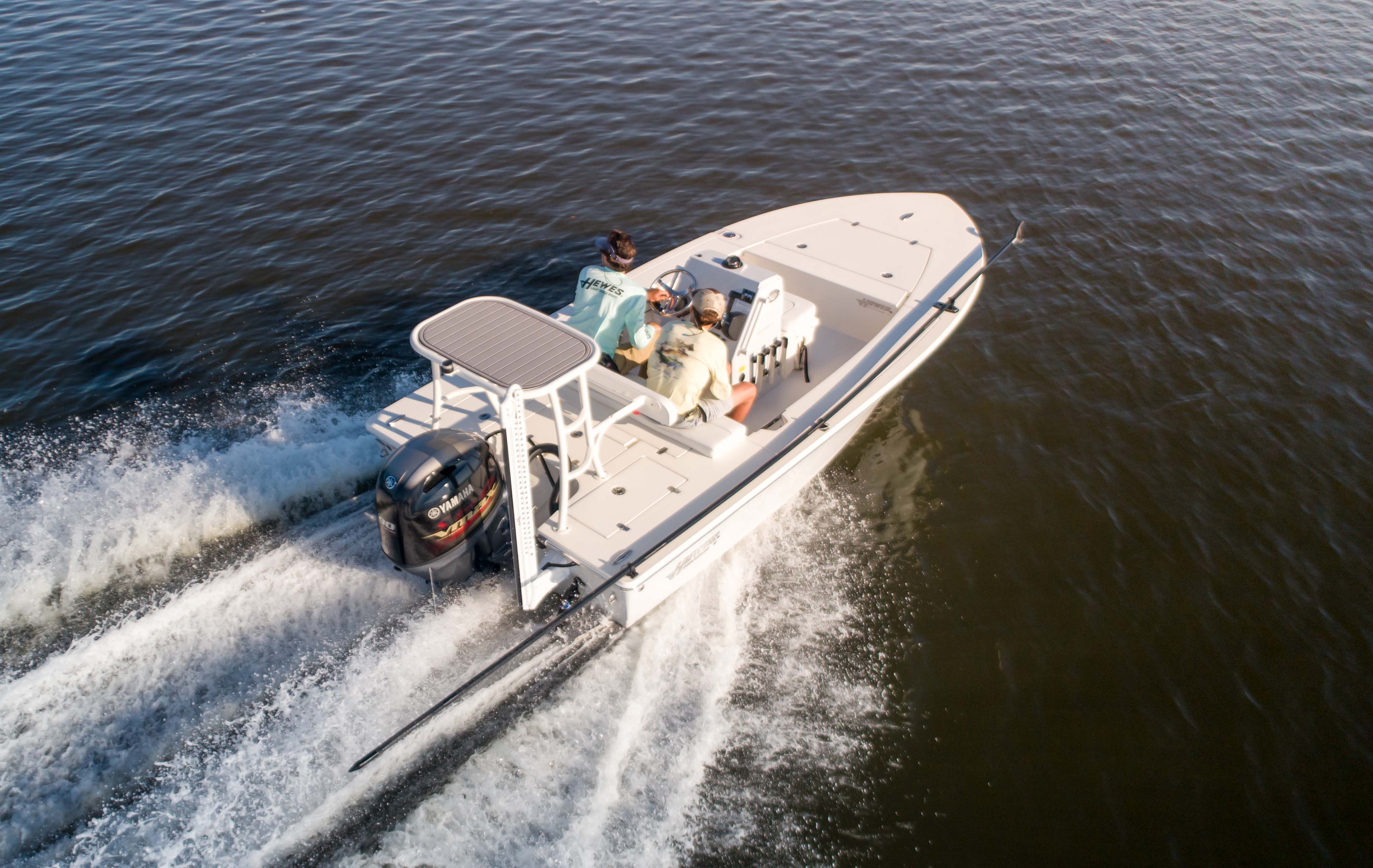 DJI_0017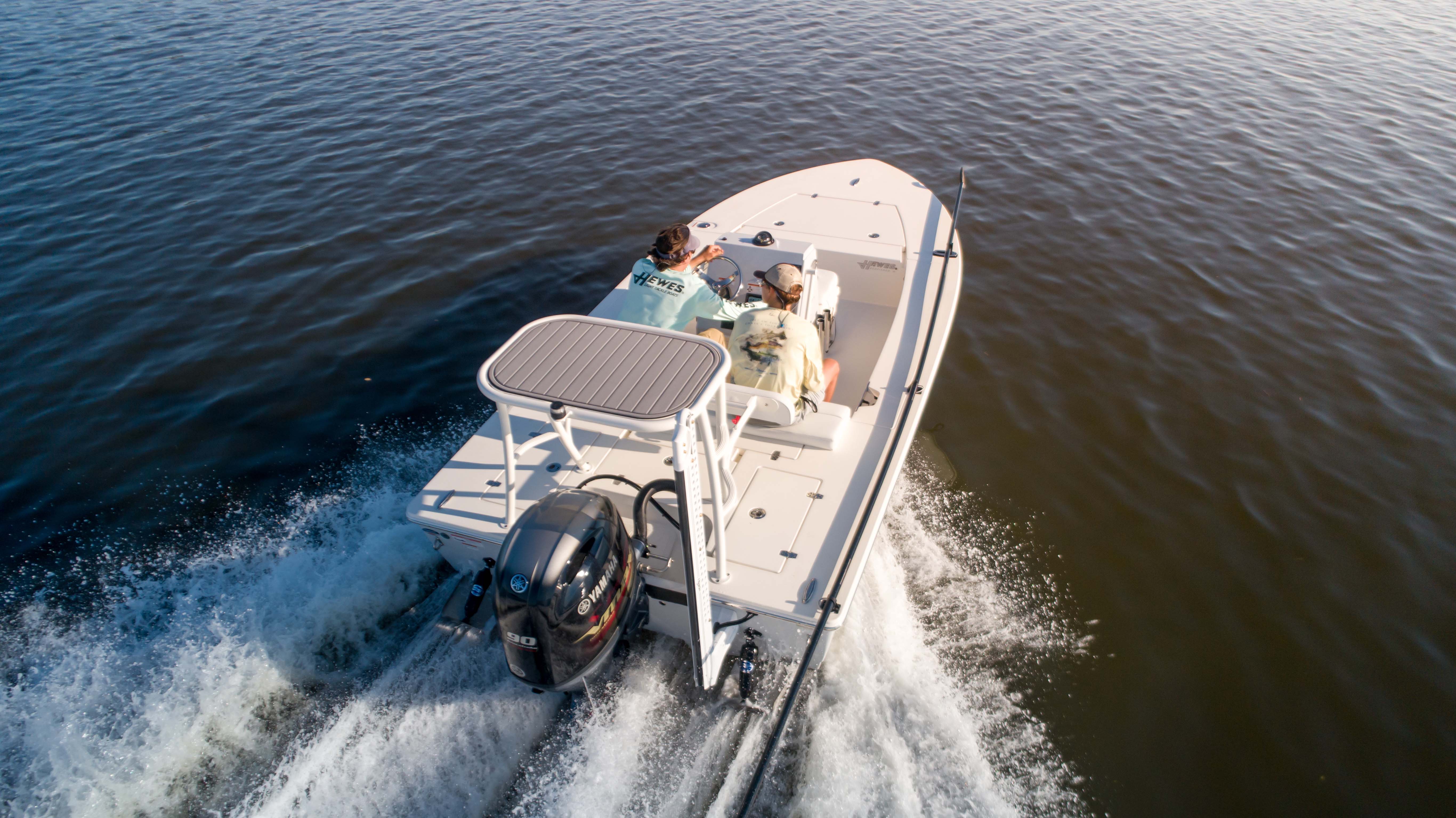 DJI_0016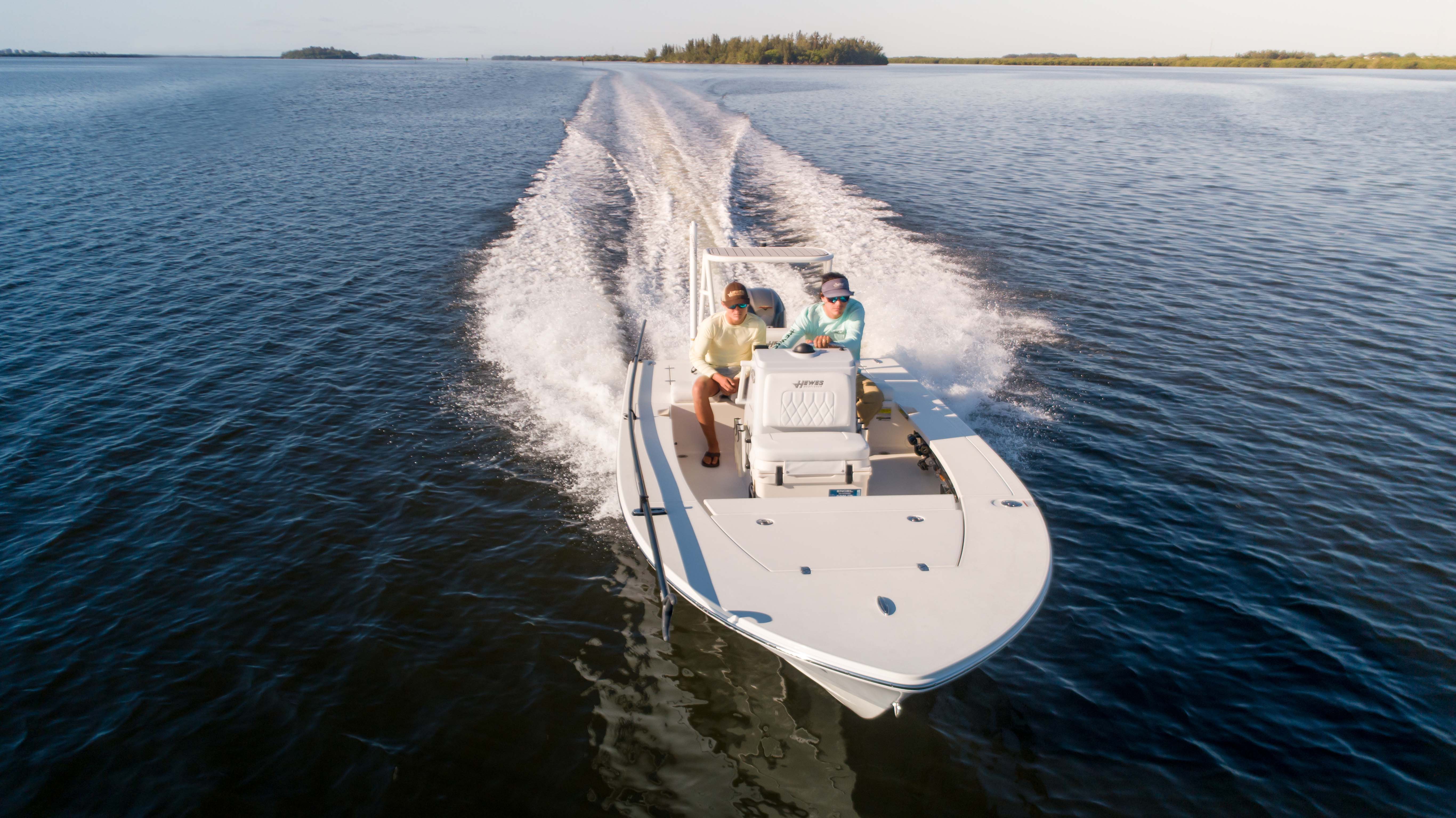 DJI_0014-Edit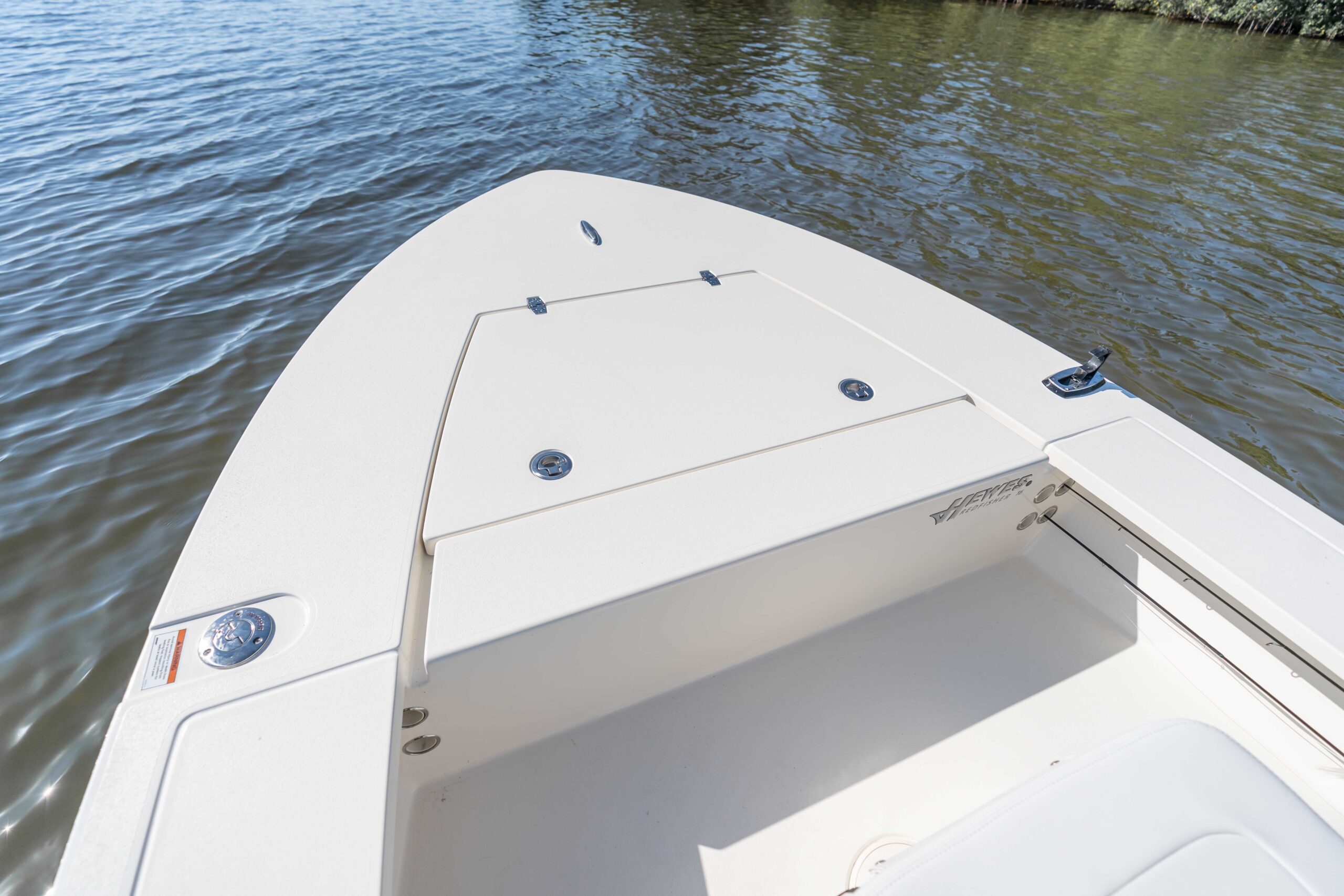 DSC02031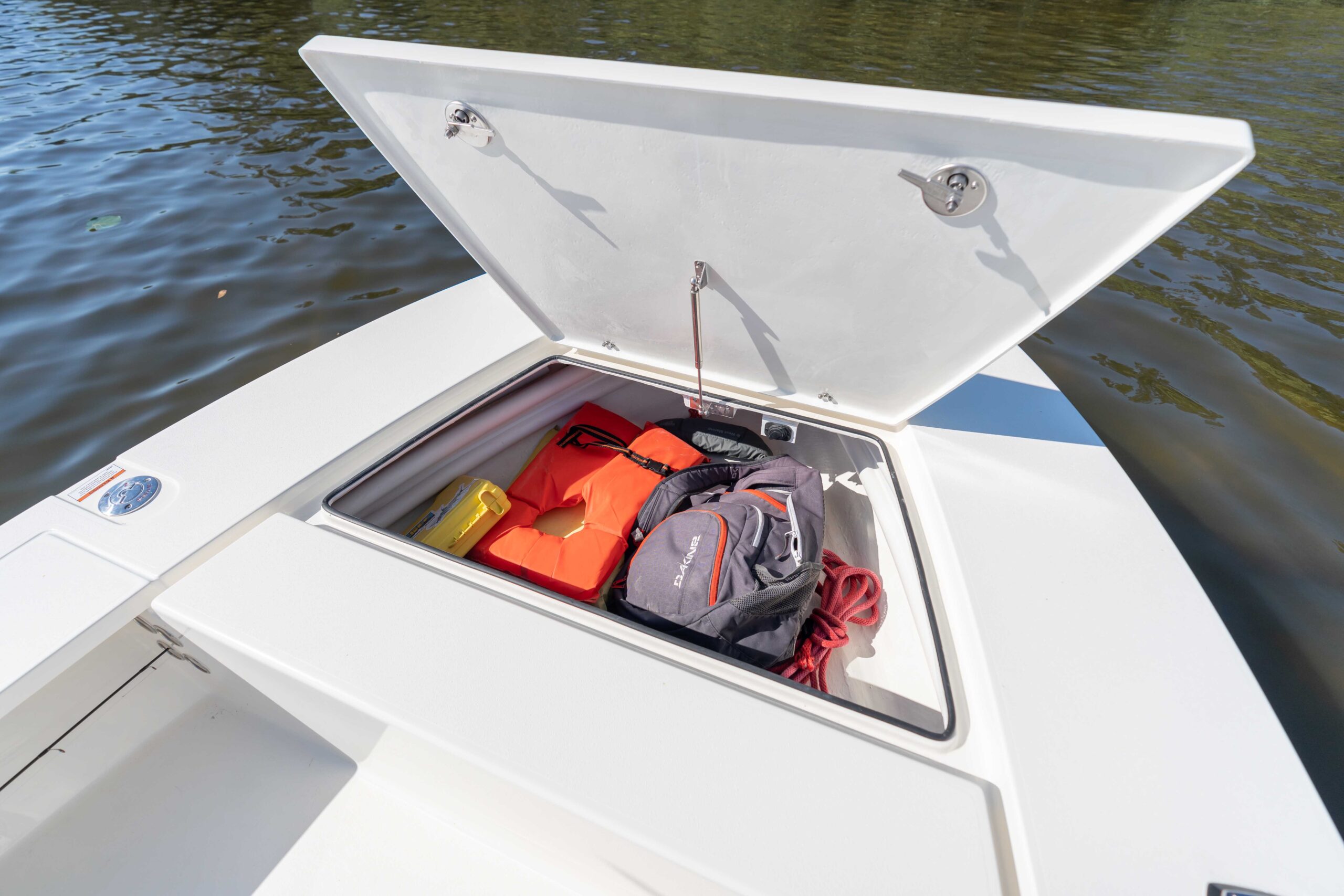 DSC02033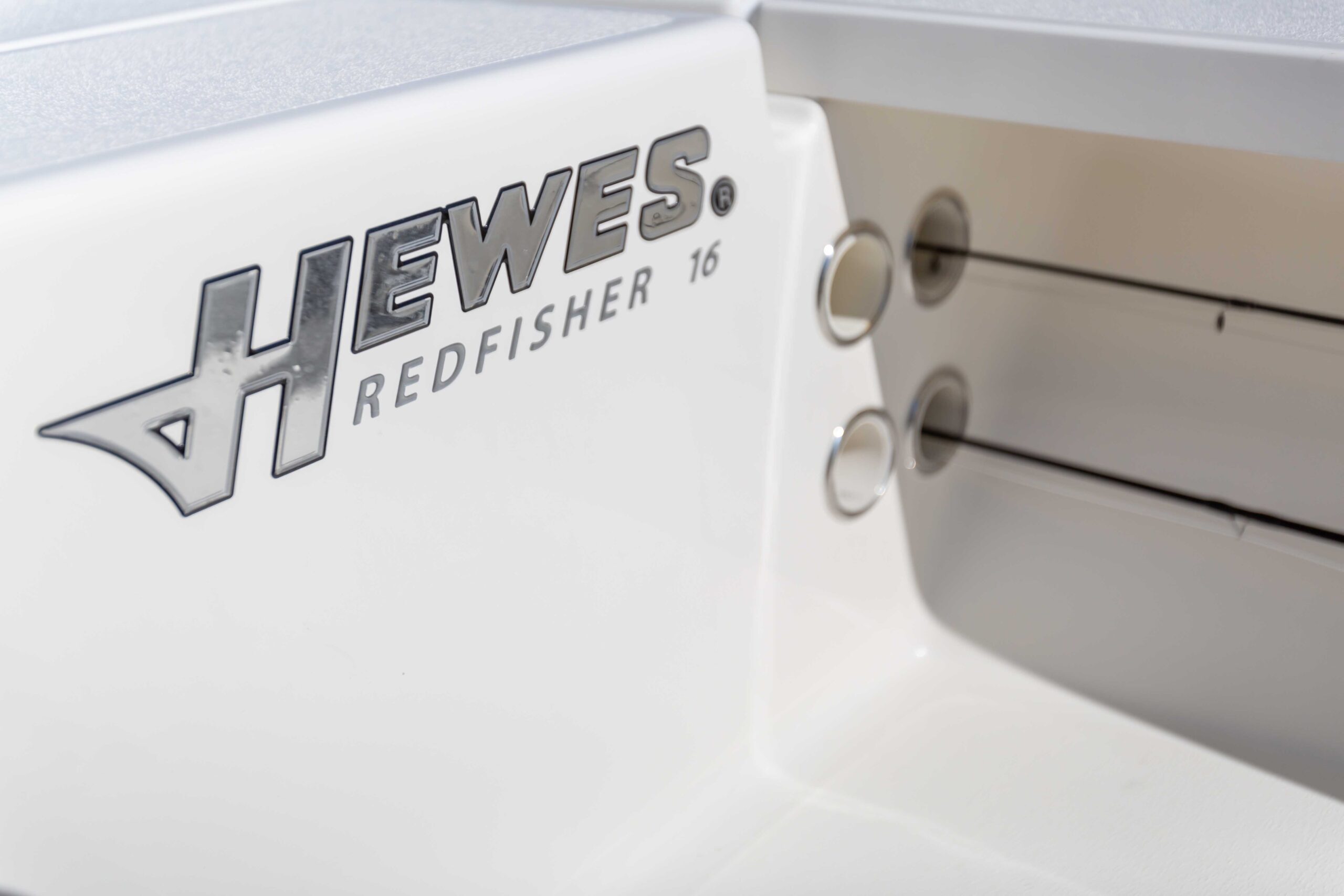 63A4081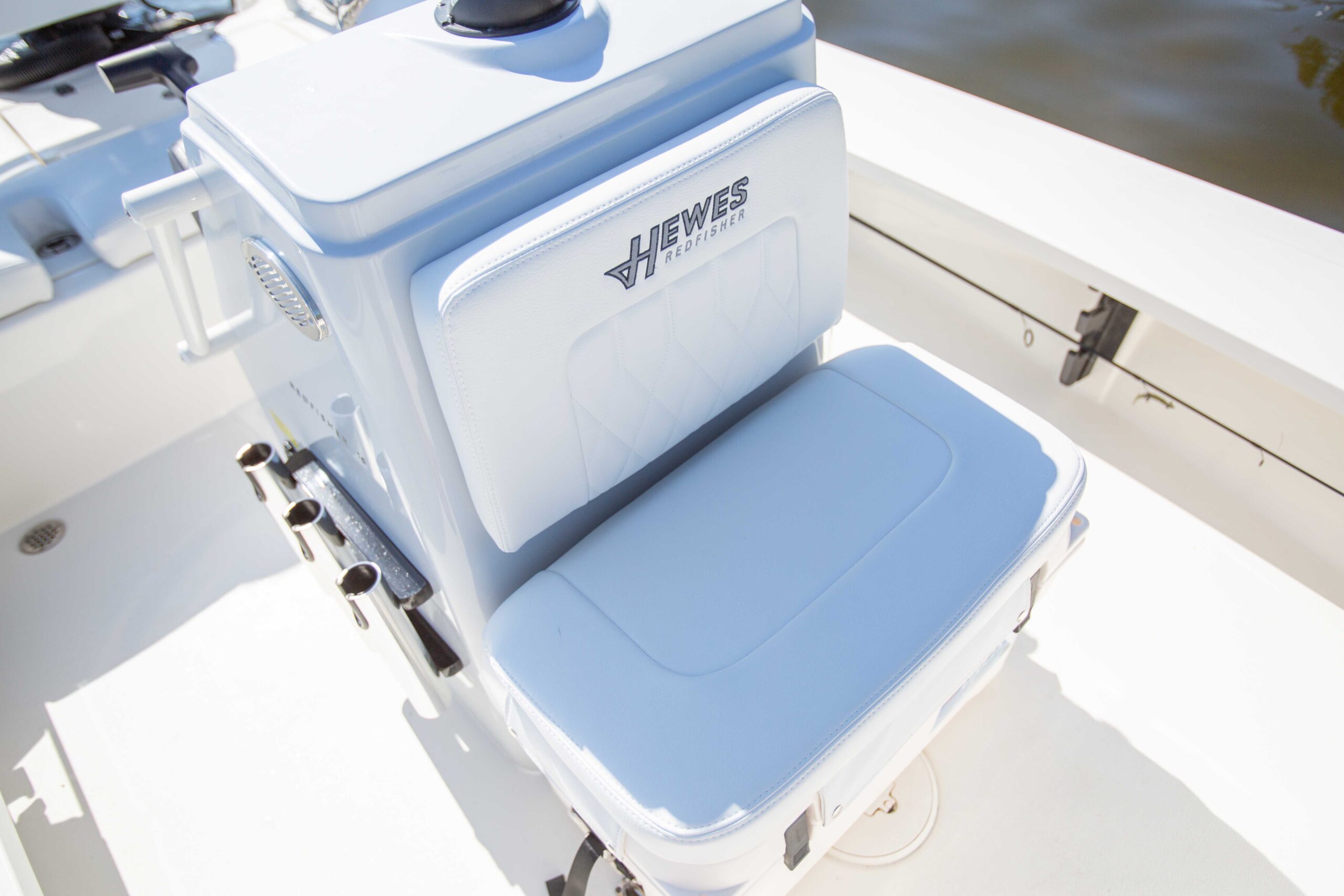 63A4077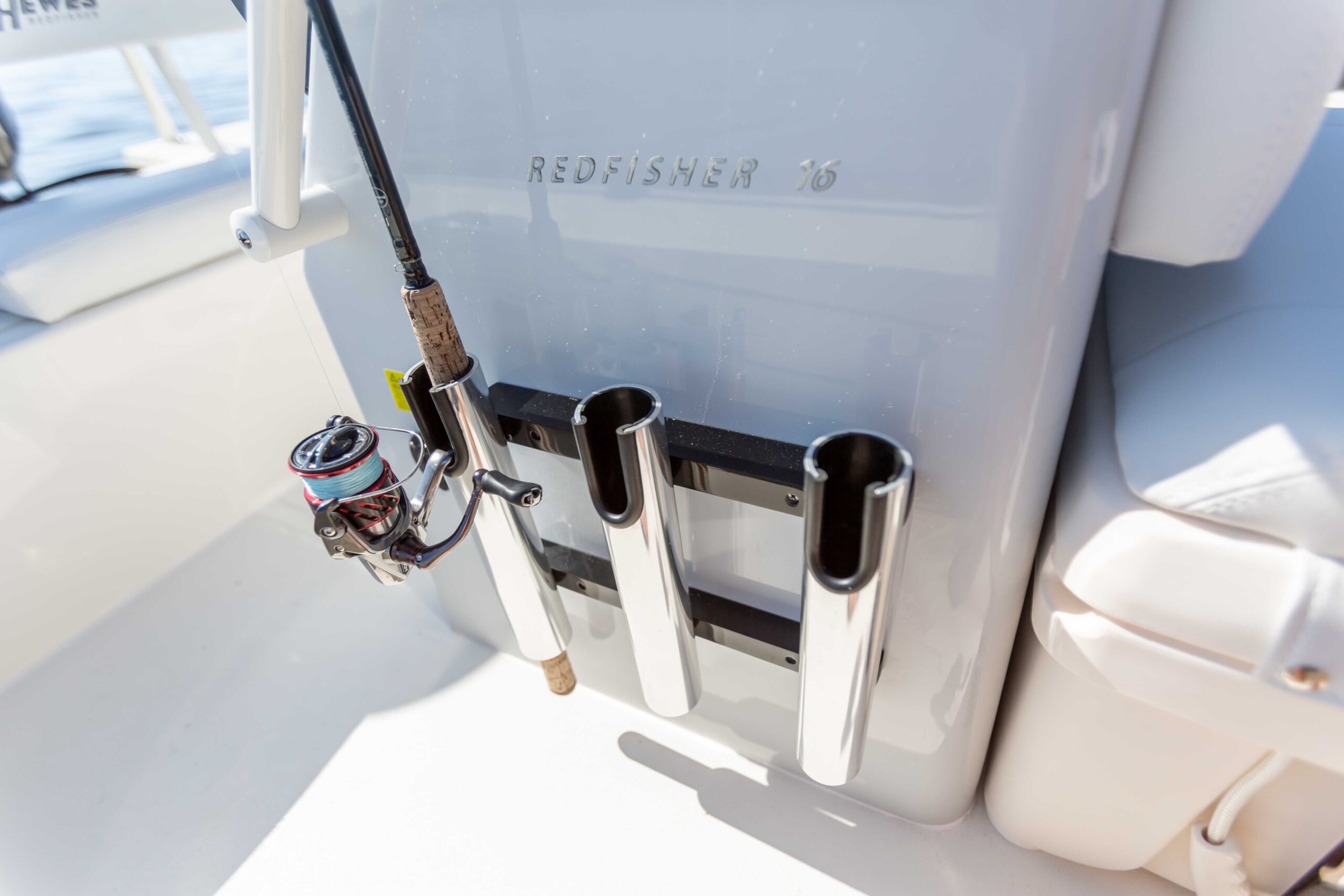 63A4083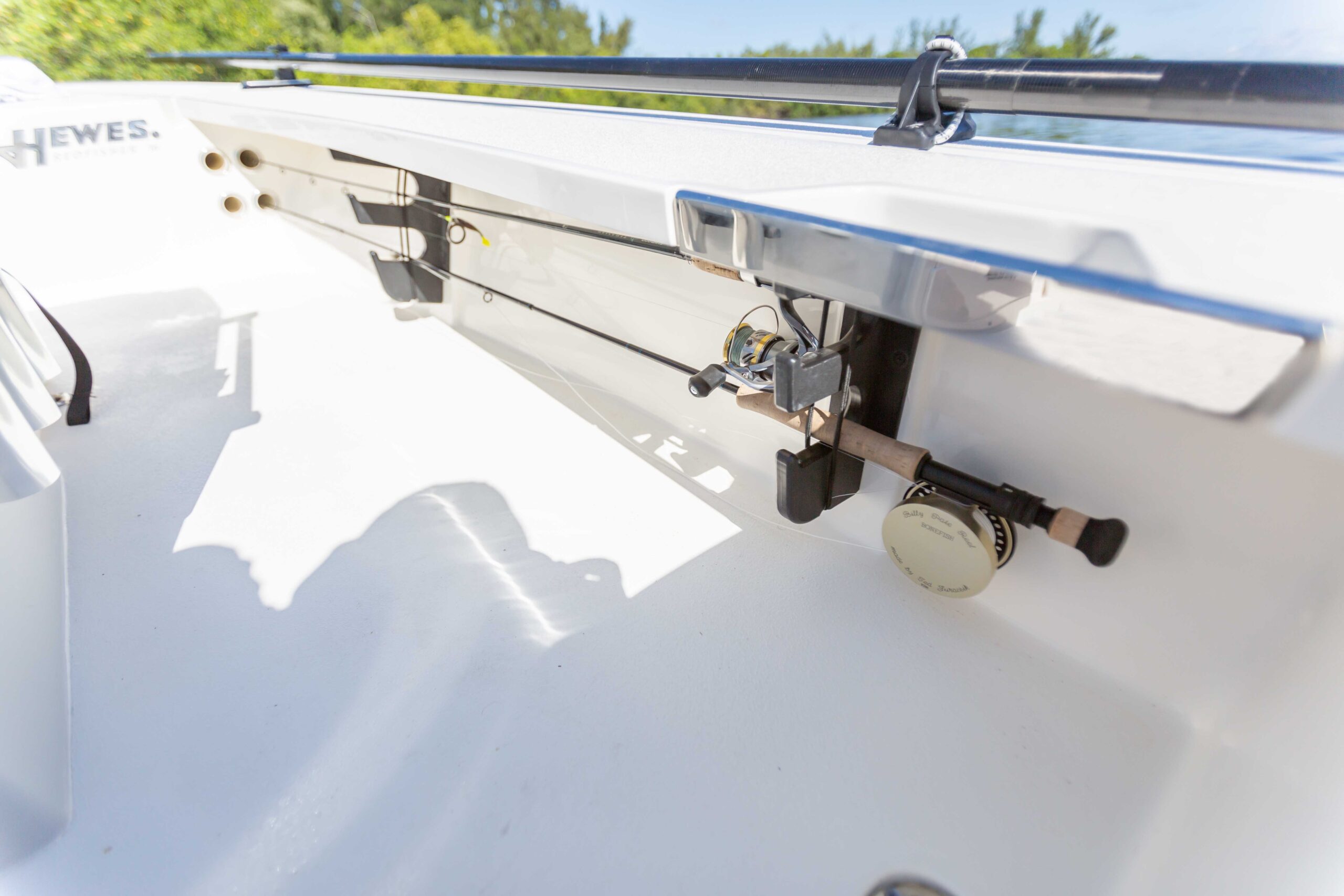 63A4078-Edit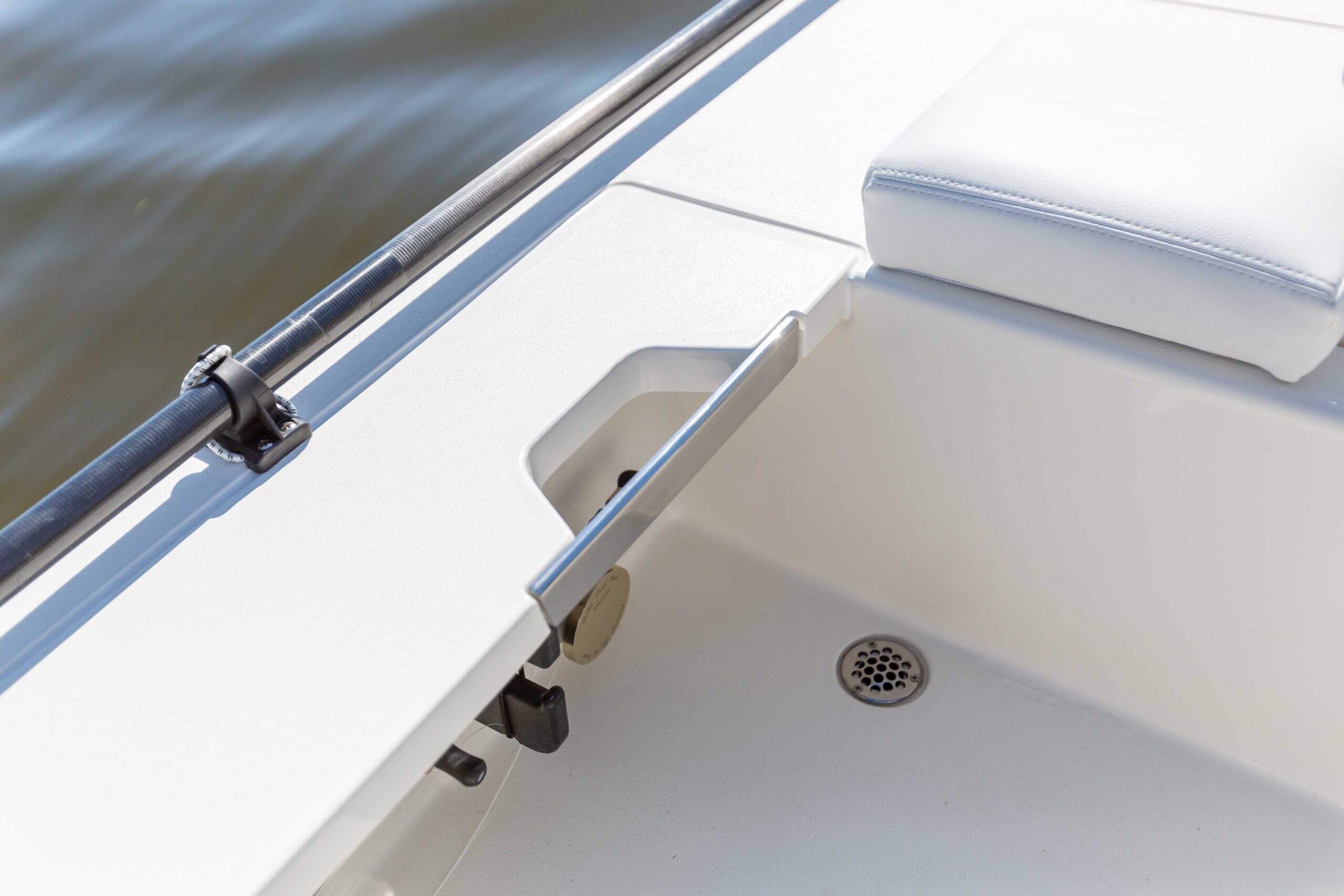 63A4087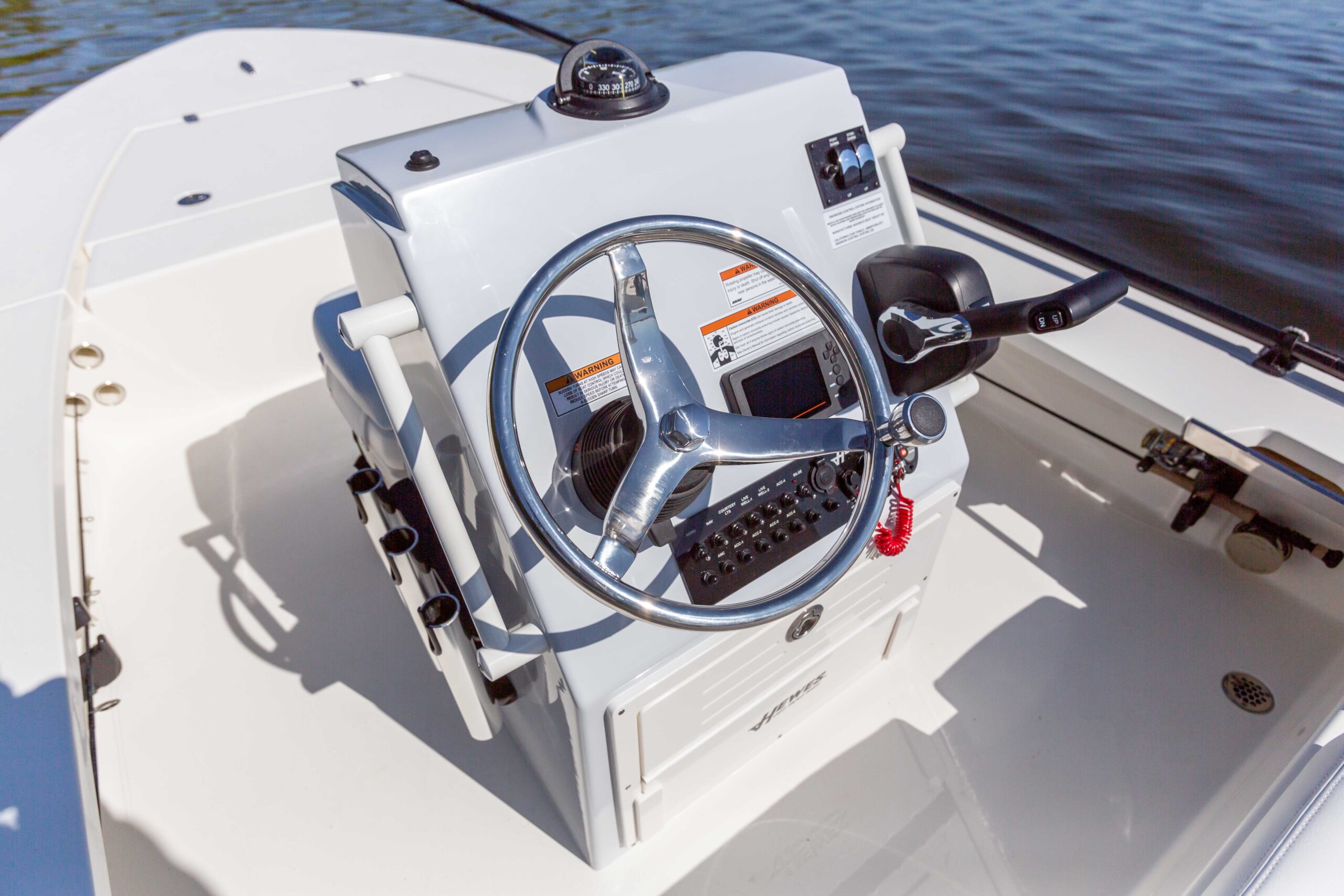 63A4088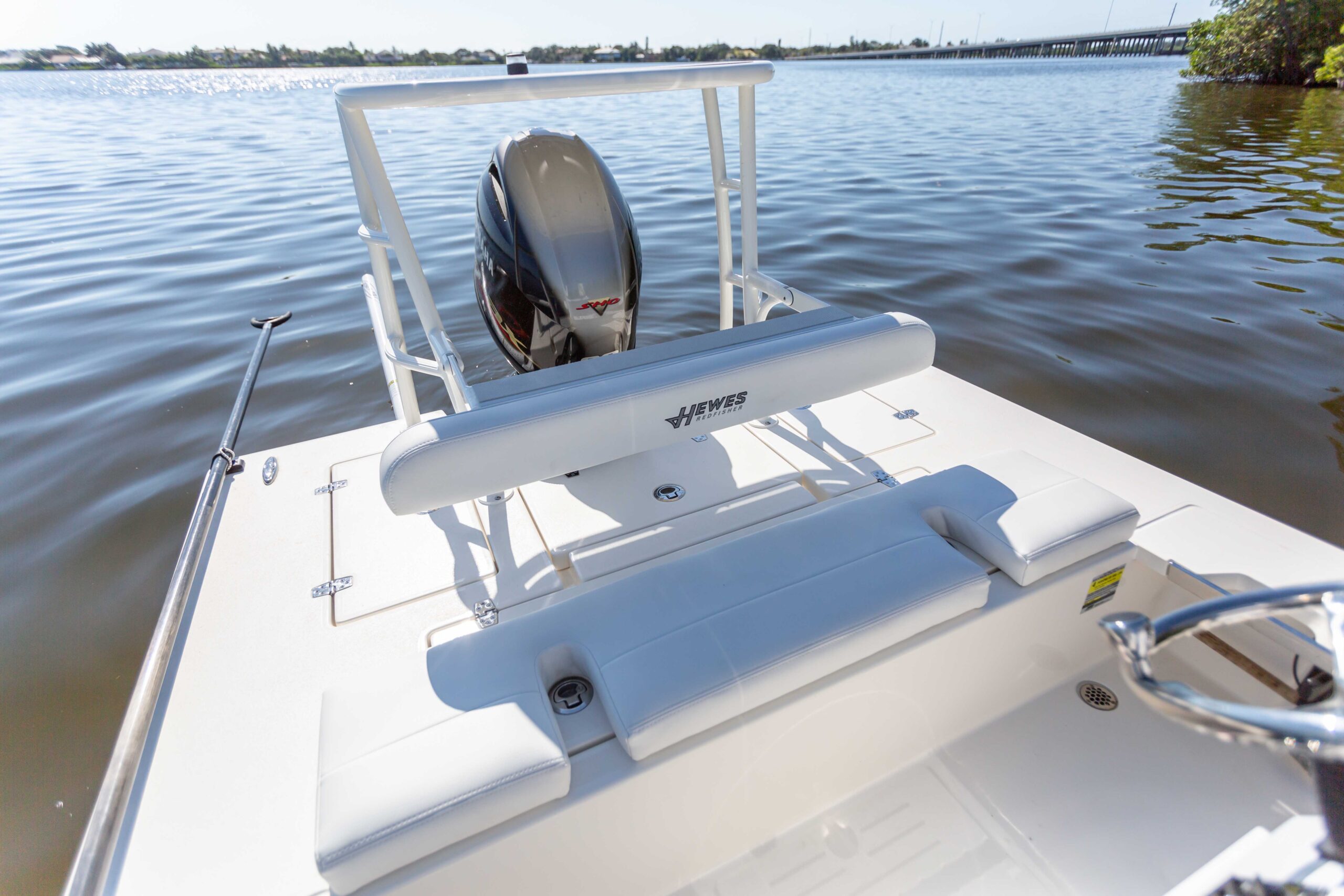 63A4092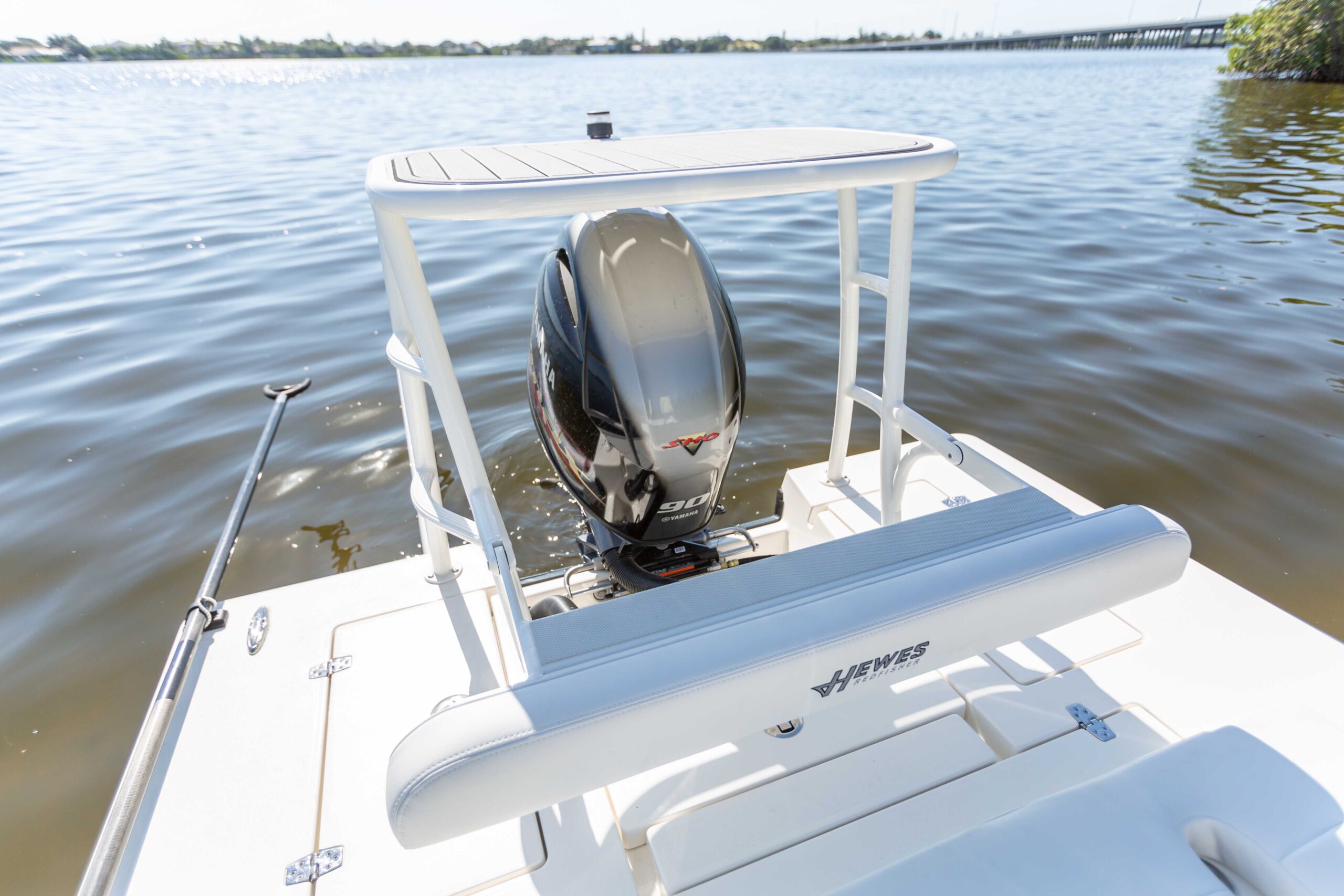 63A4098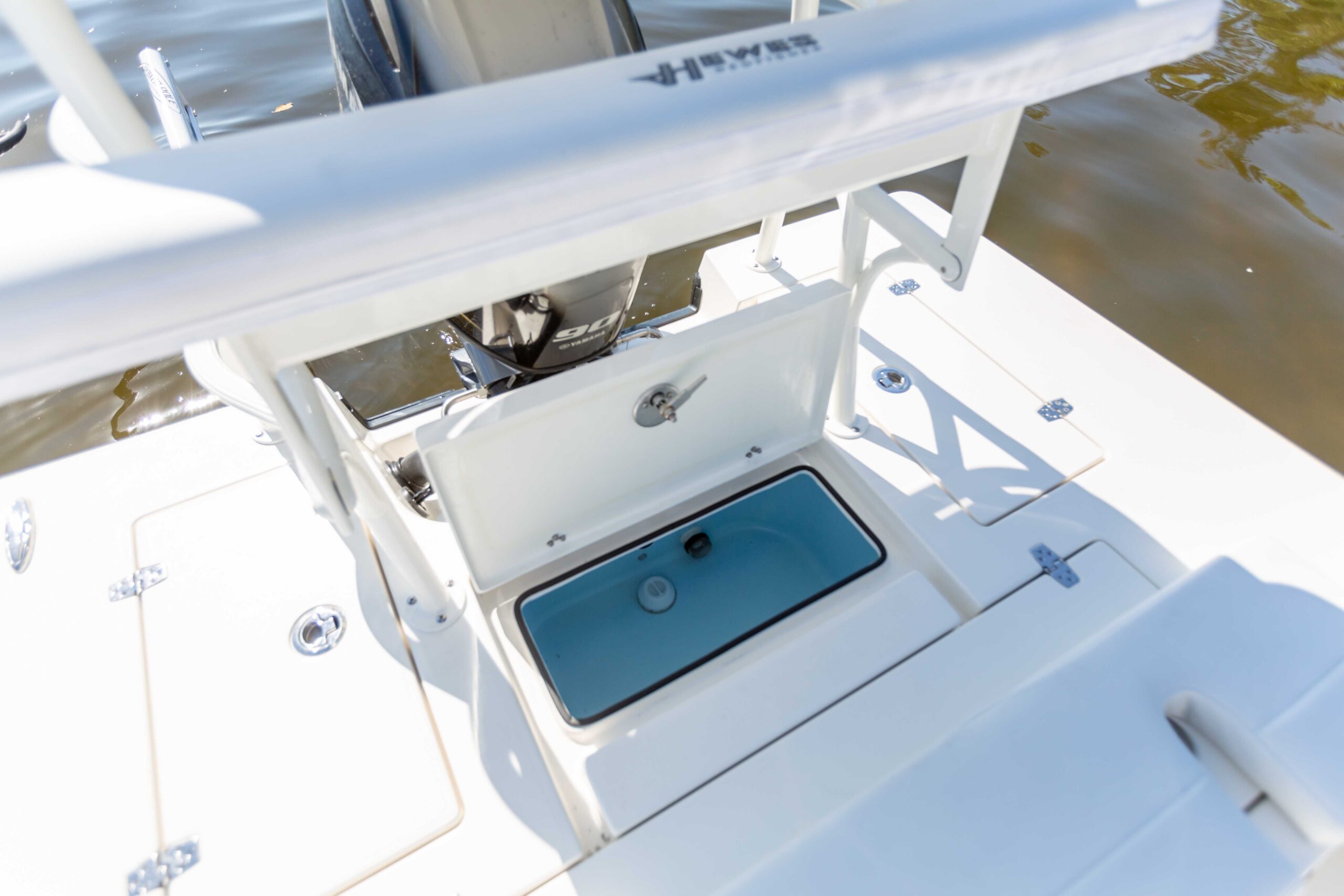 63A4102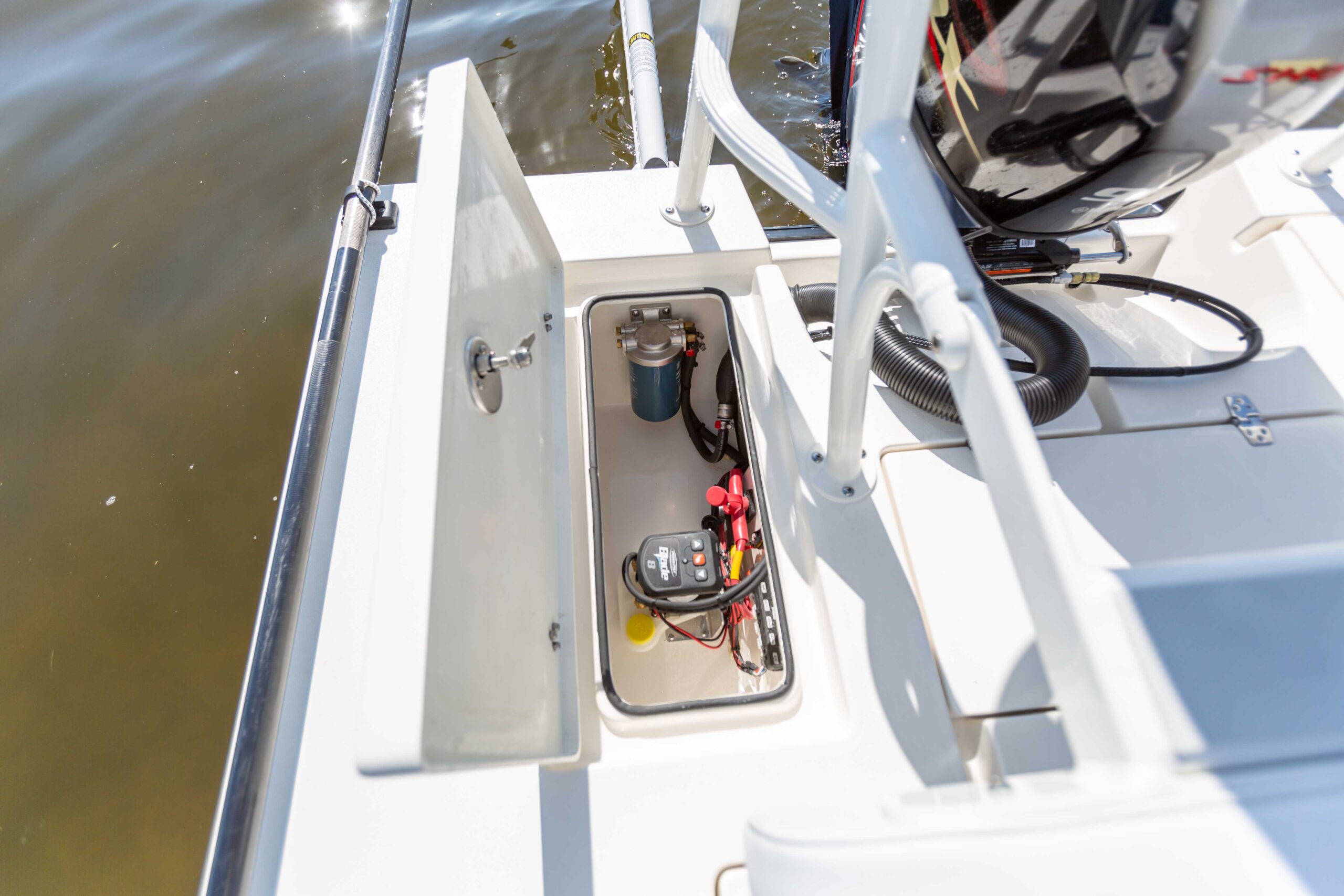 63A4101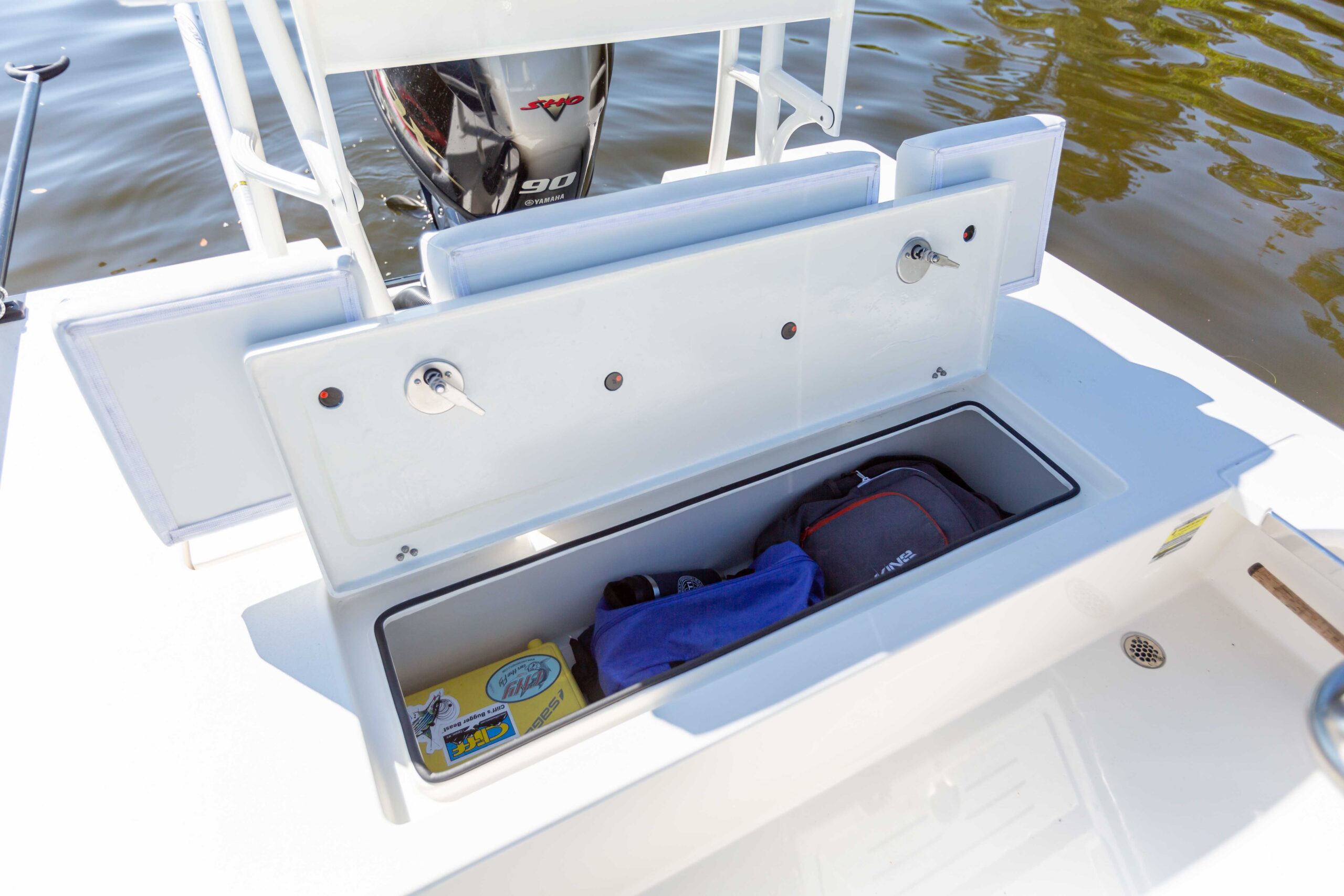 63A4094
Redfisher 16 Standard Features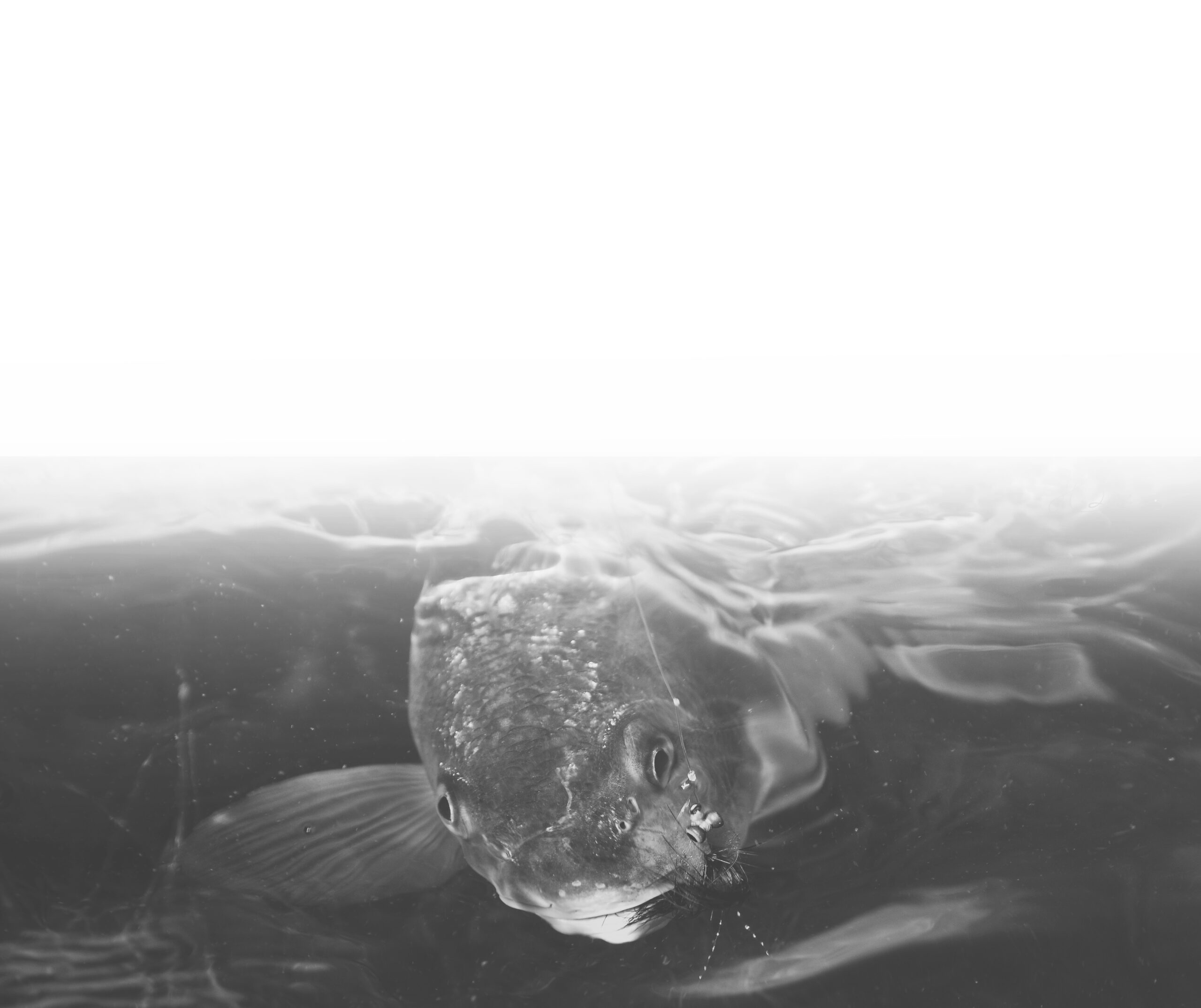 Redfisher 16 Optional Features
What Our Customers Have To Say
Why do I love my Hewes? Well to start, versatility. My Redfisher 16 is comfortable in a great mix of situations and waters, from the mighty St. John's river here in Jacksonville, FL on the nastiest days and all the way back into some of the shallowest of the Marsh Creeks chasing after low tide redfish. The Redfisher offers ample storage, a dry ride and comfort for up to 4 passengers. It fishes three people very comfortably and is also a super stable fishing platform. The Hewes name is synonymous with quality, craftsmanship, and great fishability as well as versatility, and that is something I experience every time I am on the water in my Hewes. Thanks for making a great boat!

Brad Clarke, Jacksonville, FL